NDA 2 & NA 2 Sample papers 2023 for students who are going to appear in NDA & NA entrance exam. Students who will be provided with quality Sample papers can surely help you out in clearing this NDA Entrance Exam 2023 with blushing colors and found their newborn way into the Defense ( Army or Navy ) of India. These NDA Sample papers or guess papers can surely help every student to fulfill their desire of being selected in the Indian Army & Navy.

NDA is basically the National Defence Academy who conducts the Army Recruitment exam at school level students who are studying in classes from 10th to 12th. This Academy is providing pride to our nation for such a long time. We provide you some latest version of Sample papers or Guess papers for the students who are just going to appear in the NDA exam for joining the Indian Army.
NDA 2 & NA 2 Sample papers 2023:-
NDA is one of the easiest exam in the history of entrance exams whether it is for any field. NDA exam is specially organized for our country's youth students who wish to join the Indian Army as an Officer at the school level. NDA provides those students in the right direction to serve our nation and show their painstaking ability to everyone.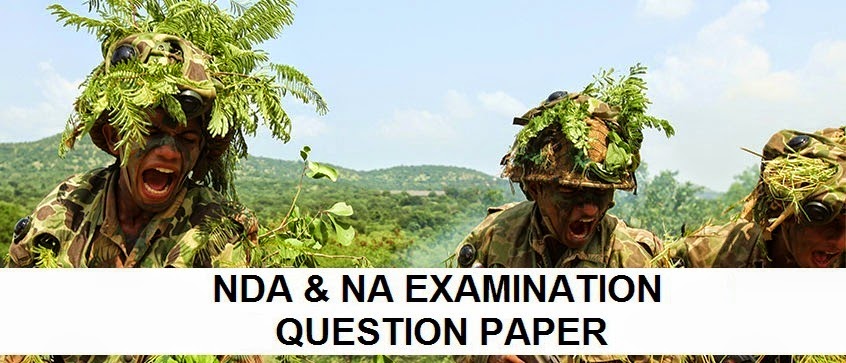 NDA is an army recruitment exam which is divided into two different parts which are as follows:-
1. Mathematics Exams
2. General Ability Exam
A mathematical exam is basically dependent upon classes followed after 10th based CBSE or NCERT Text Books pattern. The syllabus for the mathematics exam is completely dedicated to 10th to 12th class mathematics syllabus textbooks in its typical or simplest manner.
An exam will be an objective type or multiple-choice questions kind. Each question will be followed by 4 different options for the correct answer you have to Tick the correct answer out of all the given options.
Mathematics sample paper:
Mathematics exam is time duration is for 2 hours 30 mins with 300 maximum marks to score.
General Ability Exam is completely dependent upon English skills language and General Affairs and also various geographic and history questions are followed given it. This exam is also an objective type exam with various options for A single question.
General Ability exam time duration is 2 hours and 30 mins each with 600 maximum marks to score.
General Ability test is divided into two different patterns such as:-
English Skill:- 200 marks

General skills and strength:- 400 marks
Click here to download these NDA 2 Exam Sample Papers:-
NDA 1 Exam General Ability Sample Papers:-

NDA 1 Maths Sample Papers:- Click Here
Also Download NDA Previous year Question papers:-
NDA 2 Sample papers 2023 are here for everyone, So students download these Sample papers, guess papers, and Previous Question papers for your preparation and keep free to ask any query regarding NDA Exams.