Student spent hours searching for Tricks & Tips to crack ISC Exam 2023, are you one looking for the same, here we can help you save some time by providing the right set of tips to crack ISC exam 2023. The Indian School Certificate (ISC) exam is one of the most important exams in a student's academic career.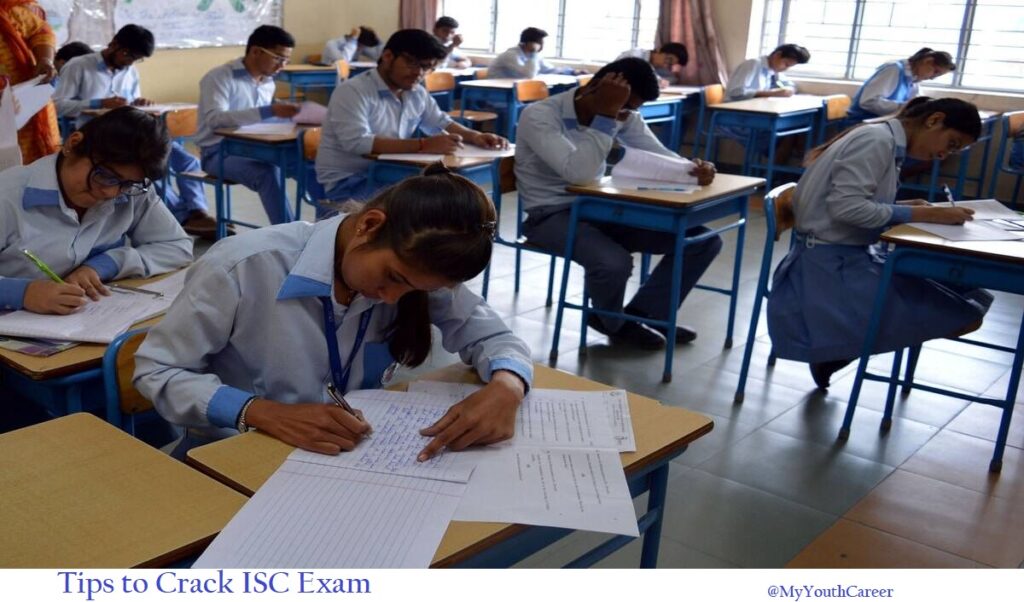 It is the gateway to higher education and career opportunities. The ISC exam is conducted by the Council for the Indian School Certificate Examinations (CISCE) and is taken by students in their twelfth grade.
Top Tips to crack ISC Exam 2023
The exam covers many subjects, and cracking requires careful planning, hard work, and an intelligent approach.
Today, we will share some tricks and tips to help you crack the ISC Exam 2023.
1. Start Early and Plan Your Studies
One of the most important things to do to crack the ISC Exam is to start early and plan your studies. Be sure to begin your preparation before the last moment. Start early, make a study plan, and stick to it. Allocate enough time for each subject, and make sure you cover all the topics and chapters.
ICSE ISC 12th Board Exam 2023 Details & Important Dates
2.    Understand the Exam Pattern of ISC Exam
To crack the ISC Exam, you need to understand its pattern. The exam consists of two groups: Group I and Group II. Group, I consist of compulsory subjects, while Group II consists of optional subjects. The total duration of the exam is 3 hours for each paper. Understanding the exam pattern will help you manage your time better and focus on the essential topics.
3. Make Notes
Making notes is an effective way to retain information and revise quickly. While studying, make notes of important points, formulae, and concepts. These notes will come in handy during your revision and help you recall the information quickly. Also, make your notes concise and organized, making them easy to understand.
4.    Solve Previous Year's Question Papers
Solving previous year's question papers is one of the best ways to prepare for the ISC Exam. It will give you an idea of the exam pattern, the type of questions asked, and the difficulty level. Try to solve as many previous year question papers as possible and time yourself. It will help you improve your speed and accuracy.
5.    Take Mock Tests of ISC Exam
Taking mock tests is another effective way to prepare for the ISC Exam. It will give you a real-time exam experience and help you identify your strengths and weaknesses. Try to take as many mock tests as possible and analyze your performance. It will help you understand the areas you must work on and improve.
6. Practice Time Management
Time management is a crucial aspect of cracking the ISC Exam. You must manage your time well during the exam and allocate enough time for each section. Try to practice time management during your preparation as well. Time yourself while solving questions and improve your speed without compromising accuracy.
7. Stay Healthy and Stay Focused
Last but not least, stay healthy and stay focused. Take care of your physical and mental health during your preparation. Eat a healthy diet, exercise regularly, and get enough sleep. Also, try to stay focused and avoid distractions. Keep your phone and other gadgets away while studying, and take regular breaks to refresh your mind.
Final Thoughts
Cracking the ISC Exam requires careful planning, hard work, and an intelligent approach.
Start early, understand the exam pattern, make notes, solve the previous year's question papers, take mock tests, practice time management, and stay healthy and focused. Follow these top tips to crack ISC Exam 2023, and you will be well on your way to cracking the ISC Exam 2023.