How many times did you see online requests similar to – I need someone to write my essay like an expert from WriteMyPaperHub service. They are placed by MBA students who experience different kinds of problems. For example, many students fail when they try to write an appropriate admission essay. It's a very responsible document because it belongs to the application process when students try to get into a certain institution. Many youngsters prefer business because it's a very perspective sphere. The issue of an admission essay may fully ruin their dreams.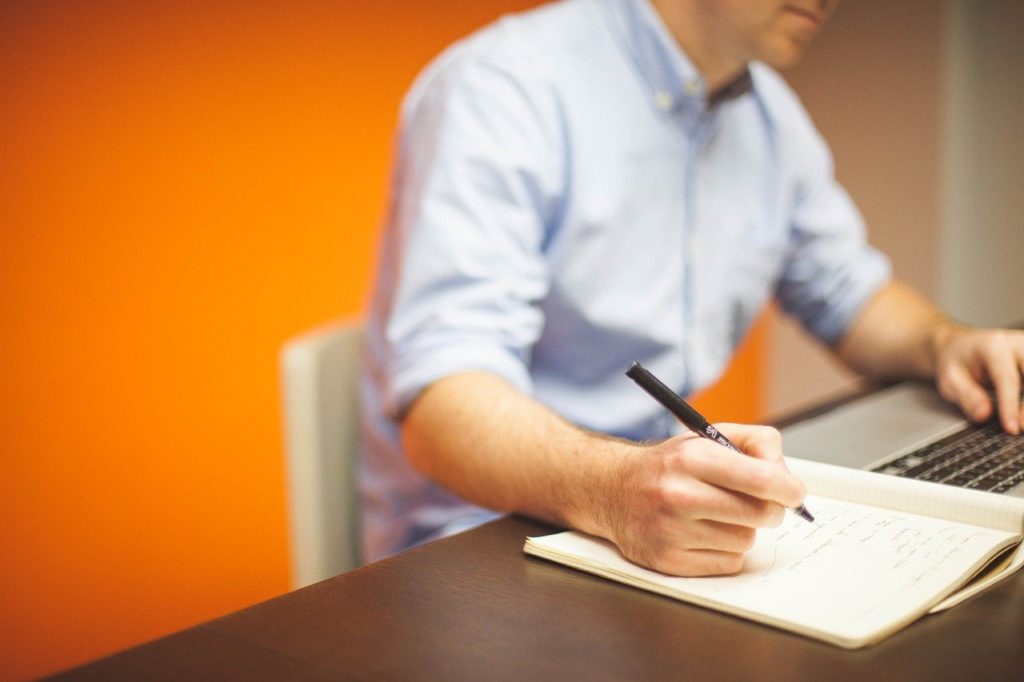 This document is also called a personal statement or simply an application. Its main purpose is to convince the admission committee that you're a worthy student and should be accepted to a business school or college. You should highlight your best traits and qualities. This informative guide will teach you efficient MBA admission writing tips to enjoy success with your application.
MBA admission essay writing tips
Your first objective is to explain to the members of the admission committee why you should be accepted. There are hundreds and even thousands of applicants annually. Therefore, you ought to be creative and make your application step out of the crowd. It's necessary to focus on your best qualities and personality traits, which prove that you're a worthy candidate. Explain the way you can contribute to the scientific development of the chosen educational institution.
Explain yourself better, don't be boring
One of the typical mistakes of many applicants is boredom. You should avoid it at all cost and make your personal statement captivating. Be straight to the point and focus on what really matters. These are:
Reasons why you've chosen a certain institution;
Your professional qualities;
Personality traits;
Extracurricular activities;
Future objectives.
You're obligated to mention all these points and it's important to separate them. Cover one point at a time. Keep your paragraphs short and unique. Try to tell your story from an uncommon angle. Avoid clichés and stereotypical thinking.
Show, Don't Tell!
Many MBA applicants dwell upon words but don't prove they are really capable of fulfilling what they say. You're supposed to be convincing. Explain how your best qualities and traits contribute to the chosen school/college. Every time you mention one of your qualities, provide a plain example when it was useful.
Use Real Events
It's essential to stuff your application with the events, which really took place in your life. Don't create the stories of your own imagination, which never happened. This information can be quickly verified. Mention the events, which are related to your academics.
Be Honest
Many applicants try to hide some weaknesses they have and the mistakes they have made. You shouldn't repeat that mistake. Remember that the admission committees can easily check all the facts you've mentioned in the application. Therefore, be honest and tell your true story. You really should mention your weaknesses. Nevertheless, you must never dwell on them.
It's better to contrast your weaknesses to your strengths showing how the latter outweigh the first ones. Besides, you may mention effective methods, which help to overcome your problems. Nobody is perfect but really clever people constantly seek ways for improvement.
Prefer the Active Voice
Every MBA expert will recommend sticking to the active voice rather than passive. Firstly, the active voice requires fewer words to complete a sentence. Accordingly, it saves space to disclose other issues. Secondly, the active voice uses dynamic words, which make texts livelier and pleasant to read.
Make It Short and Readable
You should avoid one typical mistake made by many writers. The rule is to NEVER write too long paragraphs and sentences. Just remember the types of stories you like to read. We're convinced that you like reading texts, which use active words and short sentences. If you write too long sentences and paragraphs, it'll be longer and harder to read.
The members of the admission committee will automatically deprive your application of essential grades. Don't confuse your readers because they may forget what was in the beginning when they get to the end. Be logical, short, and concise. If it's allowed, add subheadings, bullet lists, etc.
Revise and Improve
Remember that nobody wants to read texts overcrowded with mistakes. We can bet that you also hate reading such texts. Accordingly, make the final effort and revise your MBA application. You should give heed to multiple issues, which are:
Readability;
Grammar;
Punctuation;
Transitions;
Spelling;
Clichés;
Word count;
Language;
Style and tone.
Check each point mentioned in this list. Reread your personal statement several times, ask other people to read it, implement different checking applications, etc. This combination will definitely help to detect and improve some weak aspects.
Stick to our smart tips. They are universal and so, undoubtedly suit any business school, college or university you intend to enter. Thus, you'll open the path to a bright future and will become an excellent MBA expert.