If you are well versed in English, do you think you need to prepare for the IELTS examination? Undoubtedly yes. The IELTS examination is used by organizations and institutions abroad to assess the English proficiency of an individual. Every country and many organizations have its minimum IELTS band requirements. IELTS examination is only for 2 hours and 45 minutes. In this stipulated time you have to complete 4 sections: Reading, Writing, Speaking, and Listening.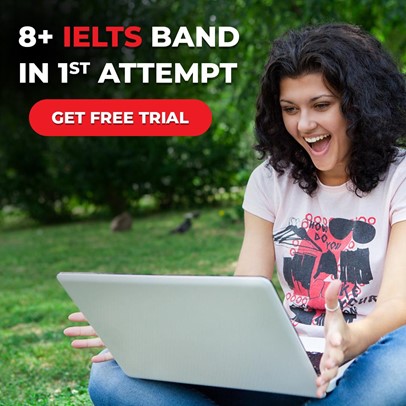 Even if a candidate is well versed in English, he/ she needs to know the techniques and tricks to complete the examination with great accuracy. For the IELTS examination knowing English will not suffice.
In this article, you will get the Mantra to score a good band in the IELTS examination. With the help of the tips given below, you will be able to prepare with a strong foundation and structure.
Do's for the IELTS Examination
Here you will get to know the do's and don't in the IELTS examination to save yourself from losing hard-earned marks. You have to keep in mind the do's to earn the points through your hard work. Make sure that you follow these points and bring them into your practice to work in a direction that will fetch a good score.
1. Understand the Test Format
First, the responsibility that you have to carry out is to research the test format of IELTS. But the common question that arises here is why is it important to understand the test format? It is important because the IELTS examination is different from any other examination that you have given in your life. If you don't understand the test format you might work hard in the wrong direction. You may give priority to one section rather than give importance to the other one. The test format of IELTS is as follows –
| | | | | |
| --- | --- | --- | --- | --- |
| Information | Reading | Writing | Listening | Speaking |
| Time | 60 minutes | 60 minutes | 30 minutes ( plus 10 minutes to transfer) | 14 minutes |
| No: of questions | 40 | 2 | 40 | Variable |
| Marks | 1 Mark each | Variable | 1 Mark each | Variable |
Once you understand the test format you will then know what to search next, which section to give more time, and which section to practice more.
2. Seek Guidance
When an individual is giving the first attempt, he/ she has less guidance hence they require guidance to work in the right direction. For guidance individuals should enrol themselves into coaching institutes. You can either go for online or offline coaching institutes, according to your preference. Online coaching institutes like IELTS Ninja, provide you with experts who are there for you to give one-to-one guidance.
There are many benefits that you can maneuver through online coaching. You can go for offline coaching if you're looking for more group education. You should research the fee structure, features that they offer, and how convenient it is for you to access the resources provided by them.
3. Practice Test
If you choose not to go for coachings then you can go for the online practice tests provided by reputed portals like IELTS Ninja. When it is about scoring a good band in the IELTS examination you have to practice each section thoroughly. All the techniques that you learn for the separate section you have to use in the practice sessions so that you bring the use of these techniques. You don't struggle much on the final day of the examination. You can practice on more than one portal and evaluate the result of these practice tests. When you have enrolled yourself in a coaching institute you will get to know your weak and strong sections. This way you are able to work strategically towards achieving your goal.
Don'ts for the IELTS Examination
As much as do's is important to know for the individual who is preparing for the IELTS examination, don'ts are equally important. If you skip the don'ts you might lose out points which were very easy to earn. Here is the list of don'ts for you to follow-
1. Don't Focus on any One Section
Make sure that you give equal importance to every section in your initial preparation days. If you become overconfident about one section you might make the mistake of not revising it and practicing it. This may lead to losing points in this particular section. Hence, it is suggested that you should focus on each section and practice them.
2. Don't Start without an Aim
Starting without an aim is like a voyage to an unknown destination that makes us reach nowhere. When you are researching about the institute you want to get in for your education or the country that you want to move in for any other purpose, you have to identify the minimum band score that is required by them. Once you know the score, you have to start your preparation with the aim to achieve higher than the minimum band. This way you will be able to structure your preparation with more accuracy.
3. Don't Generalise the Techniques
Many of the individuals may think that one technique can apply to other sections as well. But in reality, each section has different techniques to follow, you have to get knowledge about the techniques to be used for each section.
Conclusion
Here is a complete guide for an individual dreaming to move abroad for education or any other purpose. It is important to score a good band in the IELTS examination. To score well you have to go through the do's and don'ts for the IELTS examination. You have to make sure that you follow them carefully. As you will be able to practice in a more structured way, that will help you achieve what you desire. Hopefully, this article was helpful enough to guide you through it all and provide you with the important points to keep in mind from the start of the preparation to the end.