CBSE Study Materials for 10th & 12th Students are somewhat lifelines for many CBSE students, Now you can download CBSE Study material for both 10th and 12 classes from here only. CBSE i.e. central board of secondary education is an educational board for various schools in India. CBSE aims at providing quality education and achieving academic excellence.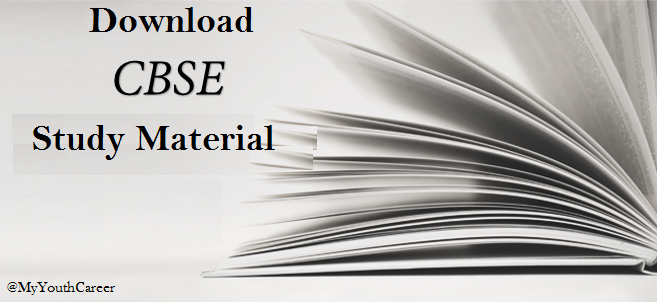 Students generally prefer CBSE board as CBSE is very student friendly which not only focuses on mental growth of a child but also ensure the overall development of a student. If a student is planning to pursue his further studies from IITs and IIMs then one should opt for CBSE. Class 10th and 12th examinations are conducted by CBSE every year. Lakhs of students opt for CBSE to appear for 10th and 12th board exams.
Download CBSE Study Material:
Just Download CBSE Study material for both 10th and 12th classes online and consider them very important before appearing in exam. As the exam approaches many students tend to feel the pressure and stress, pressure of completing the syllabus, pressure of being at the top as well as peer pressure. In this era of severe competition when everyone wants nothing but the best, we are proving the study material for the aspirants for CBSE 12th and 10th examinations to help them with their preparations so that they don't have to search anywhere else and waste their crucial time.
Advantages of CBSE study material:
There are various advantages of downloading study material online, which will help you to score really well in your CBSE board exams.
The CBSE study material covers each and every topic thoroughly covering all important points of every subject.
Sometimes, with so much to study and learn students tend to get confused, and in this panicky situation they lose their confidence. With this study material which is readily available the pressure can be reduced to an enormous level.
The study material is prepared in accordance with the syllabus of CBSE therefore students don't have to worry whether they are studying relevant matter or not, also this material will help you prepare in this manner that you will be able to answer any question which can come in the CBSE board exam.
The study matter is prepared by the experts and also checked by various experts of different subjects.
The language which is used in this study material is very easy and simple which can be understood by any student.
The study material saves a lot of important time of students as they don't have to run here and there finding the best material to prepare for CBSE board exams.
You can easily download Study Materials online easily through various sites.
You can get the CBSE Study Material for Free downloading here:
Download CBSE Study Materials for 10th Class: Updating Soon
Download CBSE Study Material for 12th Class: Updating Soon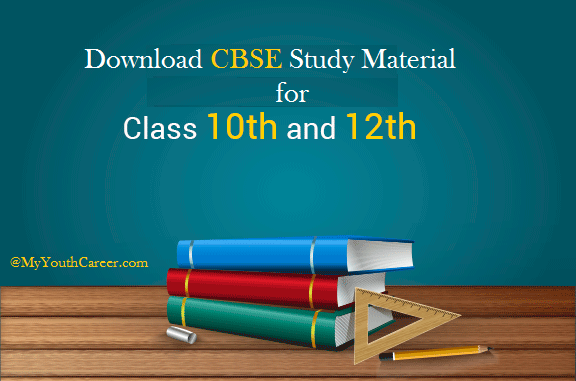 This is an information that for all the students who're looking to download CBSE study material for 10 & 12 classes, that study material is being prepared according the needs of 10th and 12th students. Hopefully the students get enough help from this material to score good marks in their exams. All the best to all the aspirants.