CDS 2 2019 Exam Dates & details are available soon as you'll be able to fill the CDS 2 exam application forms soon in the month of August. Here, we can offer you all the eligibility criteria, Syllabus details with important dates for CDS 2 2019 registrations and for the exams. Combined Defence Service or CDS examination is an option, which can get you placed in the Indian Armed Force. The CDS 2 examination is going to be held on 8th  Sept this year, and below are some of the information about the examination.

The examination is directed by UPSC and give students the chances to serve for their country. The Armed Force of India always give some chances for the students after the candidates reach a certain age. However, CDS is only for the candidates who have crossed their graduation.
CDS 2 2019 Exam Details:
Eligibility Criteria for CDS Exams
There are some eligibility criteria for this examination, and those are discussed as under.
Citizenship: The examination is conducted for the students to get them placed in the Indian Armed Force, however, it is not always necessary for the candidate to be an Indian Citizen. Apart from Citizenship, students from Pakistan, who is basically an Indian origin, citizens from Sri Lanka, Burma, Zambia, Zaire, East African provinces of Kenya and Vietnam.
Educational Qualification: After the examination, the students are eligible to join the Army, Navy or the Air Force of the Indian National Army. That is the reason, why the educational qualification required of each section also differs. The detailed educational qualification needed is discussed as under:
Army: To be eligible for the Army, the candidate must have a graduation degree from any recognized University.
Navy: The eligibility criteria for Navy, is a candidate must have a minimum of Bachelor degree in Technology or Engineering.
Air Force: Well, in this case, the criterion is a bit high, a student must have an Engineering or Technology degree, with pure Mathematics as their background in 10+2
Age Qualification: To apply for any of the position, a candidate must be between the age of 19-24 years of age.
CDS 2 Exam Syllabus 2019:
The examination is conducted on the basis of 3 main subjects of Maths, English, and GA or General Ability. All of these papers carry 100 marks each.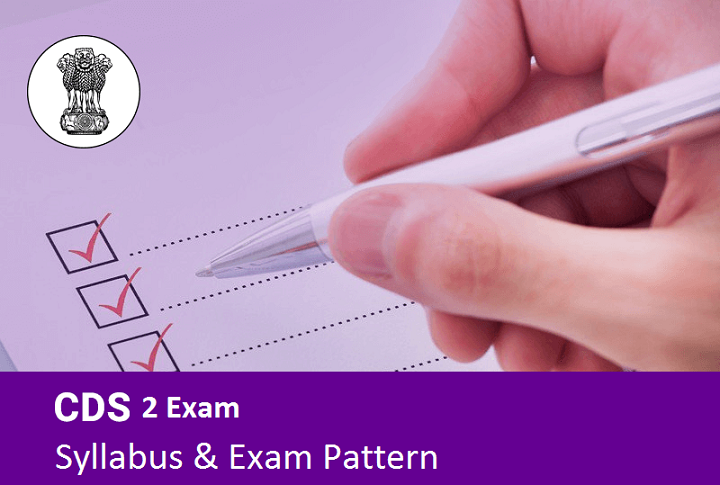 Below are some of the important dates, all the candidates should have about these dates.
Important dates to remember:
Notification Date: 8th August 2019
Form Submission Last Date: 3rd September 2019
Examination date: 18th Sept 2019
It is time that the candidates should get themselves ready for the examination, as this is one of the most important examinations conducted by UPSC. Get ready to enroll for one armed force with appearing in CDS 2 2019 Exam. All the important details will be going to help you in a long way.