VITEEE Exam Result 2014 has finally going to announced on 1st May 2014 as VIT Exam which is been conducted in various different slots basically three slots which is being conducted in Three slots starting from 9th April to 14th of April 2014. VIT Counselling 2014 will be initiated straight away after the Announcement of Result. So, complete VIT Exam Result details will be provided here for all the students appeared in it.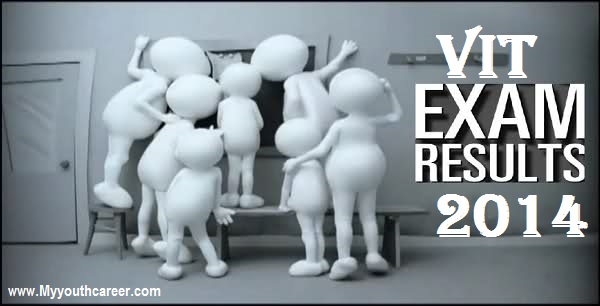 VIT is the 7th Top Level University in India which provide wide range of courses, For B.Tech Admission students must have to qualify in the VITEEE Exam and followed by the counselling held by VIT Council.
VITEEE Exam Result 2014:-
VIT University Entrance exam is conducted Online all over the India as VIT is most admired and desired University for maximum students in India after IITs and NITs. VIT holds the Best Infrastructure record from past various years also affiliate for many NRI Students as well various Foreign students can apply for it.
So, VIT Result 2014 details are here provided to all the students who have appeared in it.
All students can have a look at their Results here :- Click here
VITEEE Result will be announced on :- 1st May 2014
VIT Counselling details 2014:-
VIT Counselling will be held Online on MAY 2014 according to Rank of Students as well as Various Campus of VIT as such from Vellore and Chennai.
VIT Phase-I Counselling Details arainsre reveled from VIT University so that students can Book there respective tickets for Train and Flight so that you can easily travel to VIT university for your counselling and branch allocations.
VIT Counselling schedule is as Such :-
For Students Holding Rank from 1 to 8000 :-  Counselling will be held on 19.05.2014
For Students having Rank starting from 8001 to 12,000 :- Counselling will be held on 20.05.2014
Students having rank 12,001 to 16,000 :-  Counselling will be held on 21.05.2014
Students ranking from 16,001 to 20,00 :-  Counselling will be held on 22.05.2014

These all the Required details Regarding Result of VIT Entrance exam and also Counselling details for students to get seat in VIT University who have passed or clear this exam with blushing colors and now Heading to Vellore to Counselling according to there Rank.