Here is the information to get into Top PSUs through GATE exam. PSUs is owned by the Union government or one of the many states or the territorial or by both. It is mainly subdivided at Central, i.e., CPSEs (Central Public Sector Enterprise) or State level, i.e., SLPEs (State Level Public Enterprise). Many of the PSUs are using GATE score for the recruitment of the engineers at the entry level. If you are looking for the high paying job with the job security, then GATE is one of the best platforms for you because PSUs offer you all these facilities along with some additional advantages. PSUs also provide some other benefits such as HRA (House Rent Allowance) and health facilities.
GATE is an entrance exam conducted to check the technical as well as analytical skills of the candidates. Most of the PSUs consider the Gate score and offer approximately 2000 jobs every year. The Gate score is valid for three years for the admission in Master's and doctorate, but in case of PSUs, it is valid for the same year only.
Criteria for PSUs Recruitment: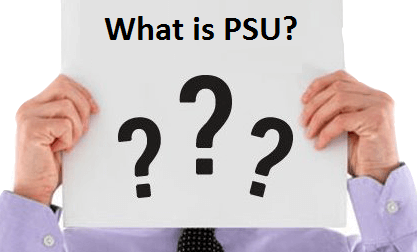 It entirely depends upon the PSUs that they hire only by Gate score or they conduct some other test. Some of the PSUs consider Gate score to screen the talented candidates after that they attend GD and personal interview. A medical examination is must for the PSUs before the recruitment.
How to Apply for the PSUs?
Most of the PSUs consider both online and offline application, but some only recommend the online form. Some PSUs also demand an application fee to be paid both online and through Challan/Demand Draft.
Recruitment in PSUs through GATE
Here is a list of some top most PSUs who recruit through Gate.
BARC
Bhabha Atomic Research Center is India's Nuclear Research Center; head office in Mumbai. It offers excellent carrier opportunities for the youth. BARC provides two programs namely OCES and DGFS.
Orientation Course for the Engineering Graduates and Science Postgraduates (OCES) is a flagship program for one year for Engineering Graduates & Science postgraduates which is conducted at different BARC training school (Mumbai, Indore, Hyderabad, & Kalpakkam) whereas DAE Graduates Fellowship Scheme For Engineering Graduates and Physics Postgraduates (DGFS) is a two year program.
Eligibility Criteria For BARC Recruitment through GATE:
For Engineering Disciplines: Candidate must have completed B.E/ B.Tech/ B.Sc/ M.tech. (Int) with 60% aggregate marks.
For Radiological Safety Engineering: Candidates must have B.E./ B. Tech./ B.Sc./M.Tech. (int) degree in Nuclear Engineering/ Nuclear Technology/ Nuclear Science & Technology/ M.Sc. in Physics/Chemistry/Mathematics with minimum 60% aggregate marks.
Age Limit: For General 26 years/ For OBC 29 years/ For SC/ST 31 year.
IOCL
Indian Oil Corporation Limited also was known as IndiaOil, is an Indian state-owned oil & Gas company with Head-office in Delhi and Registered office at Mumbai.
Eligibility Criteria For IOCL through GATE:
Candidates must have B. Tech/ M. Tech/ M. Tech (Int) degree in Engineering/Technology. General and OBC candidates must have at least an aggregate 65% marks while for SC/ST it is 55%.
Age Limit: For General category 26 years/ For OBC 29 Years/ For SC/ST 31 Years.
Salary:
The CTC offered by IOCL is around 12 Lakhs per annum.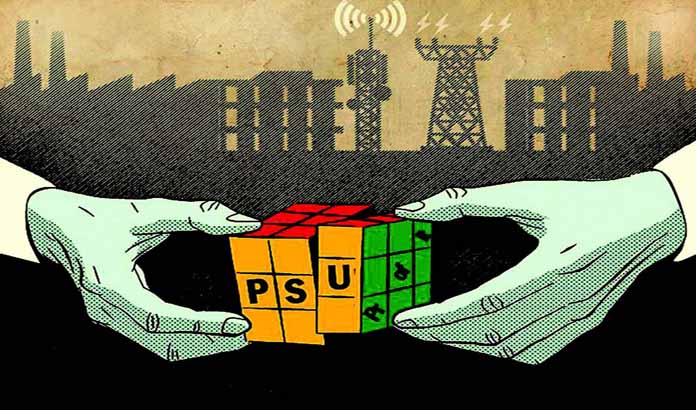 BHEL
Bharat Heavy Electricals Ltd. is an engineering and manufacturing company founded by the Indian Government based in New Delhi. BHEL provides exciting job opportunities in the various field of Engineering and Finance or HR. BHEL is involved in Power Generation and Transmission, Industry, Transportation, Oil & Gas, Defence, Renewal Energy.
Eligibility Criteria For BHEL Through Gate:
Candidates must have B. Tech/ M. Tech/ M. Tech (Int) in Engineering/ Technology of Mechanical or Electrical Engineering.
Age Limitation:
The maximum age limit is about 27 years and 29 years for those who have a full-time postgraduate degree in Engineering or Business Administration/ Management.
Salary:
BHEL offers about CTC of 8 Lakhs per annum.
DMRC
Delhi Metro Rail Corporation. It is one of the most extensive metro systems and secures 12th rank among all the metro systems in the world.
Age Limit:
The bottom age limit is 18 years, and the utmost age limit is 28 years for general category candidates. OBC & SC/ST will receive three to five years relaxation.
BSNL
Bharat Sanchar Nigam Limited is a telecommunication company which is owned by Indian Government. Its head office is in New-Delhi.
Eligibility Criteria For BSNL:
Candidate must have completed B.E. / B. Tech in Telecom/ Electronic/ Electrical/ Information Technology. Candidate must be an Indian citizen. Those with M.Sc. in Electronic or computer science are also eligible for the job in BSNL.
Age Limit:
For General categories, the age limit is 30 years. OBC category candidates get three years of relaxation whereas SC/ST, Ex-Servicemen, and Government Servants receive five years relaxation in age.