Job Interviews is very common in today's world for getting any job, Here we provide some Important tips for how to prepare for a Job Interview to make it successful. Getting a well payed Job and also deserving job is not a simple out there in Corporate world you must have to show up your skills and your ability but to put your foot in right direction you must have to follow some Important tips, here we provide you that bunch of Tips to prepare well for Job Interview.
Every one want a Job which make him grow wealthy as well as suitable to his skills but to get that job you need to spend a lot of Sweat in order to make good impression on HR of the Company.
Tips to Prepare for a Job Interview:-
Interviews now days have various stages some to detect the technical aspect of the applicant and one is for to drive the ability and innovative thinking of that applicant, So simply Interviews have divided into two parts for major multinational companies :-
Techincal Interview
Personal Interview
Top 10 tips for Applicants are as follows :-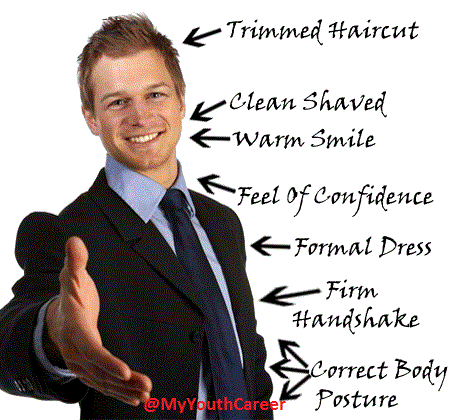 These interview tips are specially very key tips for Freshers who have just going into the corporate world:-
1) Know your Resume well :-  Always try to show up that skills which you have been written in your Resume or CV, So that they must know you have proper knowledge and required strength for you.
2) Research About the company :- Before going into an Interview you must have known the background, History, geography that company and what exactly they do or produce.  Always go through the Website of that Company and study it.
3) Study Enough for Technical Round :- Always Study well for the Technical round or Technical Interview about some basic aspects and try to memories recent affairs that are must for every Interview. Try to brush up your knowledge as much as you can.
4) Never over Rehearse your Interview :- Try to Rehearse your interview allot but never over rehearse it there is always a threshold for everything you must not cross it as when you over rehearse your interview you can't able to think beyond it as well as lot of fumble happens. So, try to keep it simple.
5) Always Dress well :- Dress neat & clean and be Formal as being formal you can make a good impact on the HR also you may be able to feel the personalty confidence in you and certainly your nervous will be lot Clam.
6) Prepare to make impact :- Just go for it and try to keep things Normal & simple, it doesn't matter how much butterflies are flying in your stomach and how much you are nervous, you must not show it and be Confident also be Logical.
7) Make your personalty blush :- As when your personalty is lot more taking then you, then surely you are Rocking as You must try to smile and make things and surrounding with your Positive wives. Having a Smiling face will make you won many hearts.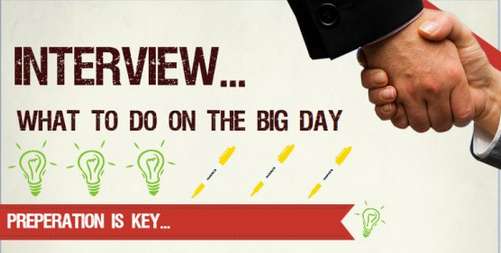 8) Have a Positive Attitude :- Try to visualize positive in you and thing it on. Your Attitude is key in you if your have it in right direction you can easily cross many huddles. Show you positive sense to your interviews
9) Gather all required material :- Gather all your important material with you a night before "all your mark sheets, certificate and your Interview letter".  you must kept them with you a night before so that you won't be late for your interview. Be Punctual for Interview with all your material.
10) Have a Good Sleep night before :- You must have a good sleep a night before your interview as it will make your brain be fresh and relaxed which can be very much helpful to you.
These are the most important and must concerned Tips for you to GET HIRED or GET JOB with blushing colors. Implement these Tips in your preparation for JOB interview and see the change in your attitude also in your chances of being getting Hired in the company for which you are working hard.