AIIMS MBBS Exam 2017 preparation can only be successful with the help of some Important Tips and tricks. Some Handy Tips and tricks for AIIMS Exam 2017 is here provided to all the students who are just going for the exam on June but also for those students who will appear in AIIMS Exam in 2017.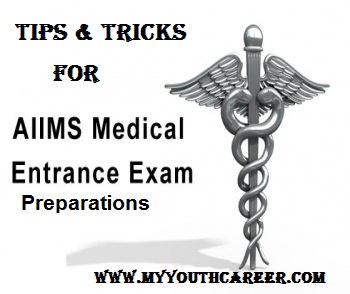 AIIMS is basically All India Institutes of Medical Sciences which provide full fledged course of Bachelor of surgery and Bachelor of Medicine which are the longest courses lasting for 5 long years with 1 year internship.
Tips for AIIMS Exam 2017:-
Students must implement these Tips and tricks in there preparation schedule as this kind of Tips will surely make you go through. Such Tips are as follows :-
Time Management :- For every exams Time management is very important for both before exams and during exams as with proper time management you can attempt Maximum question for scoring maximum marks. Students during exams must be aware that they should do that easy question first and then go for other tough question.
Perfect Schedule:- Students must make proper schedule for there preparations, go for slow and steady in start but then before a month or just few days before exams you must push the accelerator of your study try to study even more then 7 to 8 hours a day.
Focus on Syllabus :- Just focus and always concentrate on how much syllabus you have done and how much left. With the help of perfect schedule you can easily complete your syllabus twice or thrice with proper revisions.
Use Sample papers :- Try to solve as many Sample papers,guess papers and mock test paper as you can and just go for  solving maximum number of MCQ questions regarding exams.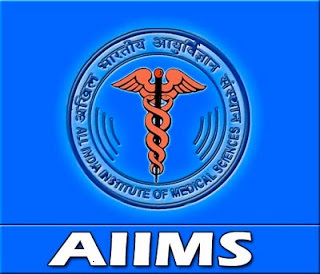 Try All previous year papers :- Previous year question papers are very key as many questions are basically picked and set in the new exam paper from these previous papers. So, try to solve at least last 4 to 5 year exam papers.
What to do before exam :- Never try to discuss your preparations with any one before exam and try to sleep well night before exam. Just keep your mind relaxed and rest it as much as you can before exam.
What to do during exam :- Never feel depressed or nervous during exams even when you stuck in any question and can't able to solve it. Rather then stuck on the same just move to the next one and only came back to that question when you have done all other questions.
Be confident :- Always be confident before exam or during exam even during preparations. Just believe in your self and keep yourself confident. This is help you corp up with nervousness.
So, All the applicants who are going to exams there must keep these Tips and Tricks for AIIMS MBBS Exam 2017 who is just going live in few hours. Just keep thee tips in your mind and implement these Tricks in your preparations and during exam.