Writing an essay is one of the most challenging tasks for students . It could be a class assignment, project, contest or scholarship. Students always dread essay writing. These essays can be large or small projects but no matter the volume, students must give their best to deliver a good paper.
However, this is not always the case as the tight deadline, complexity and numbers of essay questions students are given to write at a time may deter them from doing their best. Sometimes it could be one, two, three or more questions at a time.
Even though there is a tight deadline to meet or the essay in question is complex, students still need to give their best. Nevertheless, we have summed up all the steps students need to write a successful term paper.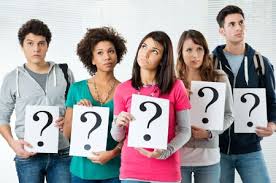 1.Choose An Interesting Topic
Choosing a topic that interests you will make you more interested in writing the essay, especially if given the opportunity to do so. You will find yourself going in-depth not because you want to impress the teacher but because you are eager to learn more.
#Tips on choosing a topic
Choosing a topic that is simple to get materials to write on. Do a little research to have more information before seeking confirmation to start writing.
Be very specific when choosing the topic. And remember that choosing a general topic may end up being too broad and tiring to write on.
Have more than one topic in mind in case the teacher discredits your first choice. Both first and second choice of topic should be interesting to you.
2.Do thorough Research
Once you are given a topic to write on or if the topic you had selected was confirmed, the next step is to do thorough research.
You should not just aim to gain superficial knowledge or idea on the topic this time. Research different books, journals, and published articles on the topic you are writing on.
Sometimes, you might not get the exact topic you are writing on from the source paper, but that source might still be useful to get an additional idea.
#Tips on doing thorough research
Use the library – you will find some useful sources and potential references there.
Check online – the internet is a great place to get useful sources. You can continue your research there.
Choose a cozy place to do your resource. The library is a great place to do not just reliable but quiet research. So you can remain in the library or choose a comfortable and quiet place in your home.
3.Provide an outline
Organizing your thoughts is one easy way to write a successful essay. You need to put down what you have in your head on paper to help you see the connections as well as link all ideas together. This structure or outline will act as a foundation for the paper. You need to use a diagram or a simple outline to jot down and organize ideas you have gathered while researching.
#Tips on providing outline
Outline should take the following form; introduction, body, and conclusion. Add all points in each of the outline headings you have made.
Write the topic of the paper at the top of the page
#Tips on hiring writing service
Ask pertinent questions before hiring
Visit the site to check and seek other people's opinion about the company
Request for the paper to be submitted before the deadline.
Revise the paper thoroughly and ask for a revision if need be.
Writing a good paper in high school can influence your future as a student. You will not only have good grades but gain more knowledge from research. Writing research paper is no doubt one of the most demanding aspects of being a student.