Tips for preparation of UPSC Civil service exams as many students must have started preparing for the the exams, ahead of notification being commence. There are many of you out here who wants to appear in UPSC civil services examination and surely looking for important things to consider that would help you to start the preparation rightly. There are many aspirants who aspire to become IAS through UPSC Exams , but, only few can actually make it happen for them.Some lack sometimes due to minimal preparation then essentially required and, in rare cases luck hold them back. So, Here we provide you special and important tips for Civil Service exams to prepare well.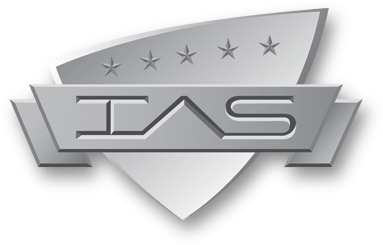 Right & systematic initiative should be followed by every aspirant irrespective of what result would be. All you need to prepare structurally for every stage.
Tips for preparation of UPSC civil services exams:
Tips and tricks for Civil services Examination (IAS EXAM) to make the well known toughest and the most Competitive exam a bit close to everyone's reach, many students normally find it very difficult to crack.  millions of students compete every year for about less than 1000 seats for appointment in the esteemed civil services of India.
IAS Exam Pattern By UPSC
So, Here comes the Important tips for the civil services exam which to be held by UPSC every year and its three tiered competitive exam:
UPSC Prelims stage
UPSC Mains exam and
Personality test (Interview).
There are two papers in prelim exams, paper I and Paper II.
Scores of Paper I will taken in account for qualifying to the next level. Paper II is only of qualifying nature. The scores of the Mains written exam and personality test will be counted to decide the final results of the civil services exam.

Do you know? The number of candidates enlisted and thereby called for the interview is normally double the vacancy announced. So, we can say reaching to the interview phase won't minimize the level of competition there too.
Before you start your preparation, do note down these important Tips for your UPSC Exams :
Take Care of the Exam Dates. UPSC exams dates vary slightly every year as per the UPSC guidelines. So, aspirants should visit the UPSC official website first.
Take a Personal Interview to evaluate your PI quotient. Aspirants often concentrate more on first two phases, but one must evaluate their PI quotient first to get an idea how strong your PI quotient is.
Know about IAS Subsets: Aspirants must look for the cut-off ranks for IAS, IPS or IFS and prepare accordingly. This way, you would have better understanding of your targets and systemize preparation to get targeted result.
Why do you want to appear? Discover the real in you and why you want to appear for an IAS exams. There are horde of candidates and how your zeal differentiates you from them.
Follow the right preparation technique. Read out the IAS toppers interview and how their intensive practice and preparation tagged them as Toppers. Figure out the time they had spent.
Pick your favourite subjects first. Start with your most liked subjects and in which you think you're good at.
Break the syllabus into manageable set of syllabus. IAS exam syllabus is in bulk, but that is what separates IAS exams from other competitive exams. Management in starting is what IAS exam preparation demands. You need to get set go perfectly.
Always Stay Motivated. No matter, how huge this long run of preparation would be. One must move ahead with enjoyment and motivation. Contributing proper hours to your preparation with a relaxed mind and maintaining the same schedule daily would never leave you unhappy.
Keep your Smile awake and Start preparation! Get, Set & Go! For any Further assistance about UPSC Exams or any doubt about Tips for UPSC Civil service exams, you can ask the experts below.