NEET UG Exam 2019 details are provided here, you will get all the insights on NEET UG Exam for the 2019 session. Every medical aspirant knows about NEET, the National Eligibility Cum Entrance Test (NEET) is conducted every year in India which caters the dreams and needs of several medical aspirants in India. For students applying for NEET UG Exam will get all the necessary details here, check the space below.
It is quite obvious that this examination is difficult in nature, and it is conducted with the utmost security.
NEET UG Exam 2019:
Depending on the trends which are observed during this examination every year, there are certain layers of changes which are inculcated every year. For example, from 2019, NEET UG Exam 2019 will be conducted by NTA.
Such other changes are pretty common in this examination, depending upon what situations are encountered during examinations each year. However, from a candidate's point of view, it is important to get acquainted with the basic details of the examination. This is because, from an examination point of view, no detail should be overlooked, you never know when what information is proved to be useful.
NEET UG Important Exam Dates:
This is one information you cannot ignore at all. Imagine yourself in a situation where you miss out on opportunities just because you are not in sync with the information which is mentioned already. Examination dates are one such piece of information which holds great importance.
The following notifications will be found useful by a NEET UG aspirant:
November 1, 2018 – this marks the release of the application form of NEET Exam 2019.
December 2018 – this marks the time period during which the candidates can apply for any possible corrections which they need to make in their application. A correction window will remain active during this period and post this, no further change requests will be entertained.
April 15, 2019 – this marks the release of admit cards of NEET Exam 2019. As a candidate of NEET Exam 2019, it is extremely important for you to prioritize over this aspect as, without the admit card, you will not be allowed to give the examination at all.
May 5, 2019 – this is the D-day for the examination itself.
June 5, 2019 – this marks the date when the candidates can expect their results.
June 13 onwards – this is the time period when the counseling will take place.
Eligibility Criteria of NEET UG Exam 2019: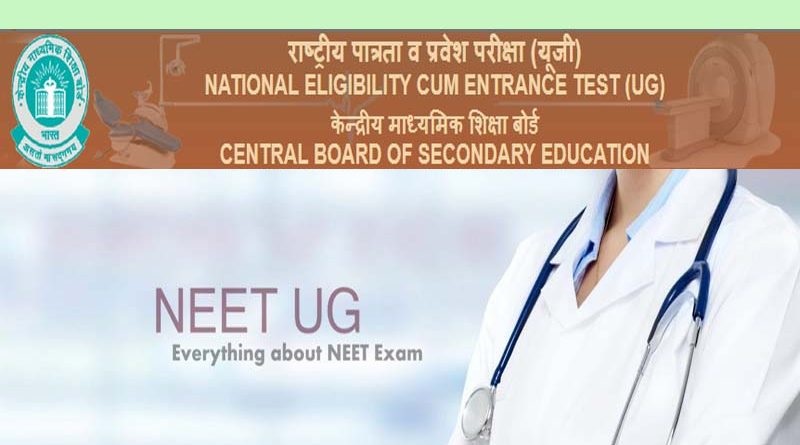 How is a NEET Exam eligibility criteria 2019 important? It is quite obvious that without qualifying this criterion, you will not be able to sit for the examination. So, here is a detailed guide of the eligibility criteria for you:
Indian nationals, NRIs, OCI and PIOs are allowed to appear for the examination.
The minimum threshold for age limit is 17 years as of 31st December 2019.
The upper age limit is 25 years for the general category candidates while it is 30 years for the reserved category candidates.
The candidates should have completed their 12th examination from a renowned university or school.
In the 10+2 examination, the candidates should have appeared in English, Physics, Chemistry, Biology etc.
The candidates who are appearing for their 10+2 examination are also eligible to apply.
The candidates must have secured minimum 50% in their 10+2 examination; there is some relaxation for the reserved category candidates in this case.
Now that you have more transparency of where you stand, it is high time you should start preparing for the NEET UG 2019 examination.