NATA Exam 2014 Application forms and NATA Entrance exam Dates Details 2014 for students who desired to do B.Arch or for students who are looking for a career in Architectures engineering in 2014. NATA is basically National Aptitude Test in Architecture which is implemented by the Council of Architecture in New Delhi. NATA Test will be on after 1st March 2014  which is the highest level Entrance Exam for every students who wish to do B.Arch.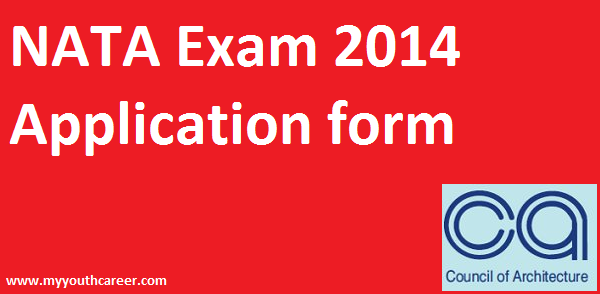 NATA Exam 2014 Application forms:-
NATA Application forms and Registration form are going to live in few days. NATA as we know is a Entrance exam for students want to engineering in Architecture and finding there way in Architectures. Architecture is a very good course to do as it provide students a way to express there Creativity,sense of Proportion, Thinking ability and Drawing skills in a professional manner while doing Architecture in 2014.
NATA 2014 Application forms will be available on :- 15th Febrary 2014
NATA Commence Dates 2014 is :- 1st March 2014
NATA Entrance Exam Date 2014 :- 20th March 2014 onward
NATA Important Details & Dates:-
NATA exam 2014 forms will be available at ICICI bank Branches where you can easily buy it on the provided date and send it to Council of Architecture for confirmation of Registration Submission for NATA.
Candidates appearing for this Entrance Exam need to appear six working days as per the cutoff date provided by the Council and the application for admission in the respective colleges and Institutes.  All the details for the List of Branches of ICICI banks where you can easily get the Application Form for Registration, will be given in the NATA brochure 2014.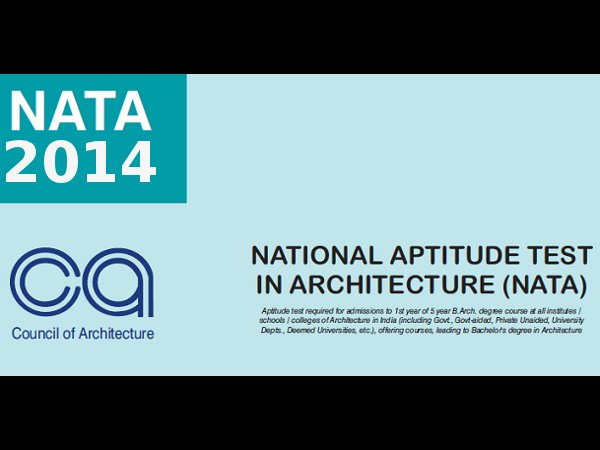 Also the List of Centers for entrance exam where it can be conducted will also be provided very soon when the registration is on.
Eligibility for NATA Exam 2014 :-
Eligibility for NATA is very much simple and basic as for Admission in B.Arch course students or candidates who are having Mathematics and 50% marks in 10th and 12th exams Aggregate can easily apply for it.
NATA scores are basically used by maximum universities for admission in B.Arch courses and other courses in Architecture. as the eligibility for this entrance exam is very simple. so, students with long range thinking and creative mind must appear in this NATA exam in this 2014 year and join a B.Arch Engineering Architecture course in some recognized university.
NATA Exam Fees :-
Registration or Nata Exam 2014 Application forms are available along with Information brochure of NATA Exam which includes Test FEE. so, The Information brochure will be available in many ICICI bank branches at a price of Rs 1000/- only.  NATA exam official website is :- www.nata.in