ISM IIT Dhanbad Admissions 2018 for students who are quite interested in for studying in Indian School of Mines situated in Dhanbad which is known as The heart of Mines and coals in India also some Eligibility criteria for students want to take admission in same. Every aspiring professional dream to experience the life of ISM IIT Dhanbad, however only handful of them gets an opportunity to do so. Read on the following post to brush up your knowledge on the admission criteria in the university. For MBA Admissions ISM Dhanbad will use CAT Marks .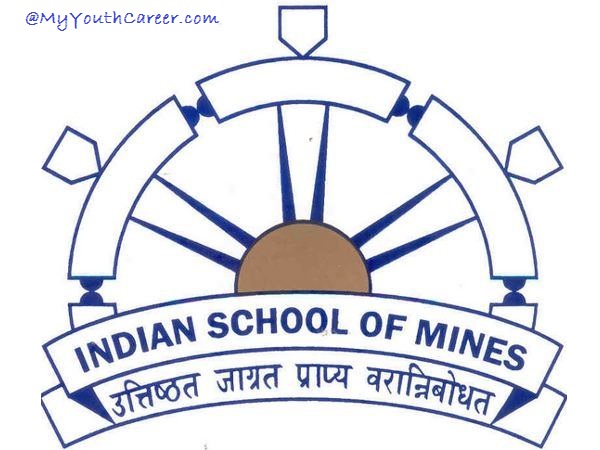 ISM IIT Dhanbad Admissions 2018:-
Indian School of Mines (ISM), Dhanbad was established by the British India Government and was formally opened on 9th December, 1926 by then Lord Viceroy Lord Irwin. ISM was granted the status of a deemed university in the year 1967. The University started walking on the road of education with a motto- "Arise, Awake and Learn by approaching excellent teachers "with an aim to excel in the field of education. The university is located in the mineral rich belt of the Indian city, Jharkhand with a campus sprawled across 393 acres. ISM houses all the world class facilities and is considered as one of the highlights of the city. The university runs under the vision of Retd.  IAS officer Prateep Kumar Lahiri.
ISM mission is to educate and train manpower in various aspects of engineering, technology, applied sciences, management at a graduate and post graduate level. Students are also admitted for research work.  ISM is one of its kind universities in the country draws lakhs of students annually for the admission. The renowned institution has an appetite for quality education and therefore feeds on both theoretical and practical aspects of the curriculum. ISM Dhanbad has bagged various awards and recognitions. The university has been ranked as one of the top engineering institutes in India by an Outlook India survey.
ISM Dhanbad offers a host of programs like B.Tech. , M.Tech. , M.Sc. Tech. , integrated M.Sc. , and MBA. These valuable courses give students an edge in the real world and place their resumes on top. The university is always making headlines in the education world for various reasons. News like students getting placed in top organizations, its good relations with the foreign universities and students displaying stupendous performances in the exams always captures one attention. ISM Dhanbad is considered as the top choice for innumerable students for technical and managerial course and therefore, the admission process begins with dreams and enthusiasm.
Admission Criteria
The autonomous body of education holds admission process once in a year for its graduate and postgraduate programs. If one wants to get step in to the university then one need to focus on the eligibility criteria, selection procedure, application fee, and how to apply for admission .

All the aspiring professionals need to keep in mind the eligibility measures if they are looking forward to step in ISM Dhanbad. Students seeking admission in the MBA program need to have a valid score of 12th standard and valid aggregate marks in the bachelor's degree/ diploma from any recognized university or equivalent. Students seeking admission for technical programs need to present their valid 50% score of 12th standard from any government or private recognized school.
Selection Procedure
The next step towards your dream would be the selection procedure. This is the most crucial step of all where students need to appear for a written entrance exam known as CAT (Common Admission Test), GATE, or IIT- JEE. The written exam will test your Quantitative Aptitude, Logical Reasoning, Data Interpretation and Verbal Ability. Once a student sails through these hardships they will be eligible for a group discussion. A group discussion will deal with questions based on society or politics and students need to keep their point of views in front of the expert academic panel. The last step in the selection procedure would consist of a Personal Interview. A personal interview would involve a one- on- one interaction with the director of the prominent university.
All the above steps in the selection procedure is necessary and a successful result would allow you to experience the wonderful life if ISM Dhanbad.
Application Fee
Students need to fill and submit an application fee, a routine to seek admission in the university. An application fee would allow a student to sit in an exam and therefore, it is mandatory. Students need to apply online for admissions in the respective university.
One needs to strictly follow the guidelines in order to pursue admission in ISM Dhanbad. Every aspiring professional has a dream to study with the best and ISM Dhanbad definitely tops the list.  Once a student enters the university and it is their responsibility to groom them academically and make them one of the best in the country. ISM Dhanbad also consist of a Placement Cell which make sure that students resume's are always placed on top and are placed in top organizations of the country or abroad. The university has indeed a long list of recruiters. Some can be listed as Arcelor- Mittal, Accenture, GAIL, L&T Ltd. among others. The recruiters walking- in to the university are assured of talent and they always manage to intake creamy students for their organization. ISM Dhanbad has respectable alumni. Its students have been placed at higher positions in innumerable organizations and making a mark in the technical, managerial, cultural and entrepreneurial fields. ISM thus serves as a perfect destination for those who believe in innovation and excellence.
ISM Dhanbad will soon be converted into an IIT which is an great news for every student aspiring to Study in this institute. Eligibility Criteria are more likely to remain same as IIT of through IIT advanced Exam 2018. ISM Dhanbad Admission process 2018 is here for everyone.