Imagine a scenario in your organization where the computer goes down, or the software expires just before an important release or at other crucial times. What follows next is a series of frantic actions to get everything restored and in place. When such incidents happen, the first thing that comes to mind is the presence of systems or processes that could avert such misfortunes.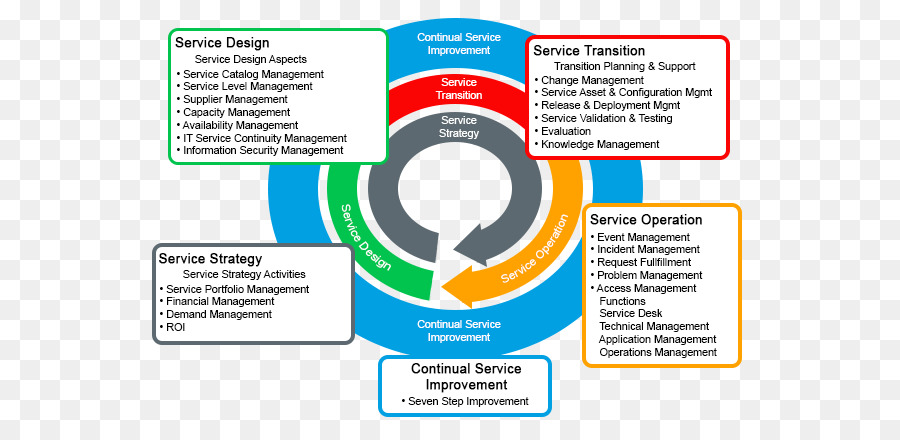 To put it incorrect words, this is why an organization needs to implement ITIL. A Forrester survey showed that more than 80% of business houses believed that ITIL improved their organizational productivity and service quality.  This is one of the reasons why candidates with ITIL V3 certification course from Simply learn have the advantage over others.
Before we get into the reasons for implementing ITIL in an organization, let us first understand what ITIL V3 exactly is-
What is ITIL V3-?
ITIL is best described as a framework consisting of the best practices and processes that help in providing IT service management. Since its inception in 1980, it has been the most widely used framework in various organizations. ITIL framework emphasizes increasing customer satisfaction by delivering cost-effective and best service delivery.
ITIL was first published in the 1980s, and since then various versions have been released from time to time keeping in mind the changing business needs. The third version of ITIL was released in 2007 and hence known as ITIL V3. An updated version of the same came out in 2011, which is more suited for the current businessenvironment.
Why ITIL for organizations-?
As ITIL has evolved rapidly over these years, more and more organizations have shifted focus on the same. Thanks to the benefits it provides not only to the organization but also the customers. Mentioned below are the reasons why organizations today need to implement ITIL in their business.
Improved customer satisfaction & relationship- The very purpose of ITIL is to provide quality service to the customer and improve user experience, thereby improving satisfaction. A satisfied customer will lead to a better and trusted relationship. When an organization works in collaboration with ITIL, and not on random blueprints, they tend to be much more efficient. The end results of this efficiency are then transmuted in the form of excellent customer service.
Makes it easy to interact with partners- Due to the globalization of business, organizations need to work with several different partners and vendors across the globe for various reasons. They may have different time zones and can be miles away across the seas. So, what is it got to do with ITIL? Since businesses are becoming increasingly dependent on IT, ITIL is that common framework which all organizations on a common platform of support &quality, thus helping to work easily in tandem without the need for lengthy and time-consuming cycles.
Quality of Service Improves-When there is a set of best practice and processes to be followed by the organization there is less time spent on technological debate. There is a minimum to no downtimes and delays because of a proficient system in place. As a result of this, all the attention and workforce is directed towards giving quality service, customer satisfaction, and relationship. Customers pay more attention to the perception of a service provider than to the technical description of what the service is going to do.
Competitive Advantage- When organizations adopt ITIL service lifecycle practices, they are in a much better position to focus on the needs of the customer and delivering quality service. Also, they are in a better position to keep up with the changing nature of the business and IT. This gets them in a better position than their competitors around and gives them an increased competitive edge over them.
The Ability of Service desk is Clear- When an Organization suffersa downtime, hours and hours of productive time is lost waiting for the internalhelpdesk to do something for which they aren't responsible. One cannot blamethe employees too. However, imagine a situation where such knowledge is madeavailable to everyone through a system or practice which is easy to understand,follow and implement. The result? Employees will understand what exactly theyneed to know at such times and this makes things easier for everyone. The timethat is thus saved goes right into productivity and cumulatively cost saving byITIL.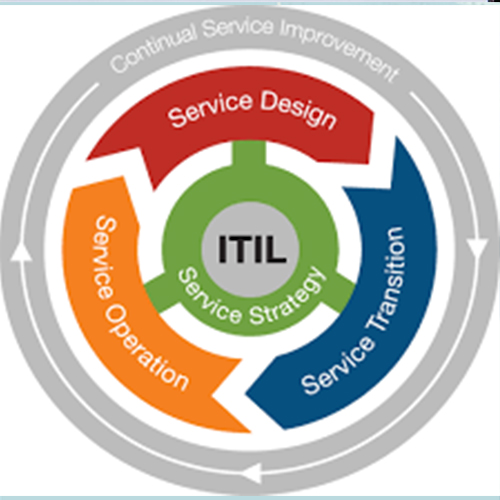 Thus, to sum up, the benefits in a gist, ITIL V3 provides a vast framework which helps organizations in identifying, planning, delivering and supporting IT services which can be uniformly applied and adapted to all business and organizational environments.
The last decade has witnessed some of the biggest organizations embracing ITIL, given the host of advantages it gets along which could sort out the management of business processes right across the organization.
Ending the article with some interesting facts from renowned organizations who have adopted the ITIL practices across their business.
The famous Procter & Gamble attributes $125 million in IT cost savings per year to the adoption of ITIL. This constitutes nearly 10% of their annual IT budget.
While Shell Oil was overhauling their global desktop PC consolidation project, they utilized ITIL best practices and saved 6000 workingman-days and 5 million dollars.
VISA reduced incident resolution time by at least 75%, it also reduced the length of help desk calls by 40% and improved the rate of the first-call resolution to a 2 year high.
Thus, the above facts are a clear indication of what an organization can achieve in terms of efficiency, cost-effectiveness, and downtime. If big organizations are able to achieve so much by adopting ITIL, then there is nothing that SBM's cannot achieve if they join hands with ITIL V3 best practices.