IELTS Exam Tips & Tricks for students who wish to go abroad with maximum Bands in IELTS and so that they can have a flexibility of choosing Best country for there PG courses where they are wishing to have a better Future and quality education. Students must be feeling butterflies in there stomachs when they about to give IELTS exam and wanna opt for best institute or college in there dreamed Country, so that they can have a successful career.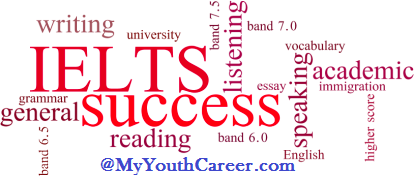 IELTS Exam Tips & Tricks:-
IELTS are all about understanding and writing English correctly and accurately, most of the students specially from Asian countries such as India, Pakistan, China etc always feel the heat while speaking or talking to someone in English . These Tips and tricks are going to be very handy to them and now they can feel free and confident while giving IELTS written exam to get maximum Bands for choosing best country who can provide quality education and ensure there bright future.
After that they can freely apply for Student VISA in country there want to go and study.

Basically Writing module is a  3rd part of Exam, which is generally for the purpose to have a right Idea about students English writing Skills. There are mainly two para-phases in writing exam of IELTS which is :-
1) Letter or Graph Writing
2) Essay Writing
How to get More then 6 Bands :-
Firstly students should understand the Topic well and should have a clear thoughts about Topic before start Writing an Essay.
Students should divide there Essay well within paragraphs and should thought about 5 to 6 minutes for the right planing of the Essay.
Students Should Divide there Essay in 3 Paragraphs where you can write as follows:-
In First Para

:- you should insert valuable Introduction about the Topic and Whats going on in that Topic.

In Second Para

:- you should write only Accurate Reason that why is this happening in That Topic or whats main Reason for that Topic to Arise.

In Third Para

:- You should write only the conclusion , That how can get rid of it and How can we Improve that Topic.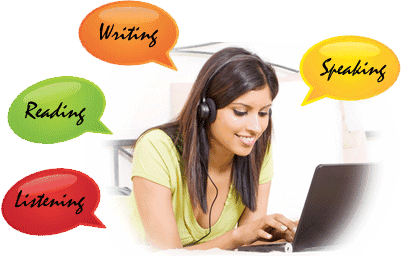 Gave as many examples as you can in Essay , this can reflect a very good impression and also reflects your thinking Power.
Never Try to complicate your Essay with hard to find dictionary words just go with Simple Day to Day Words.
 Present yourself with good handwriting and well organized thoughts, Never try to copy Paste bookish Language.
Try to ensure your Essay thought by reading it once after you finished writing and try to detects errors in grammar you have made to make it correct.
Always Try to stay within word limits never use to go beyond that to should analysis your content well.
These are some of the important IELTS Exam tips and tricks for you to before appearing in IELTS exam. Get more information on how to get more than 6 bands in IELTS exam.