Things which is doing around is "How to Manage your CBSE Compartment exams", "How to Prepare for CBSE Compartment exams" Only Thing which is coming to students mind who's not able to clear the CBSE Examination is how to deal with the compartment they have got in CBSE Exams this year. Here we going to provide dos and don't for those students who're unlucky this time around. Most of the students of the CBSE board have passed the examination but some of them did not pass for some reason.
First of all, students who have failed in a subject or more should not feel disappointed. You should motivate yourself and bring some positivity to your thoughts. Build your confidence well so that You don't feel low in this tough time. The next important thing you must do is plan your studies and apply for the CBSE compartment exams.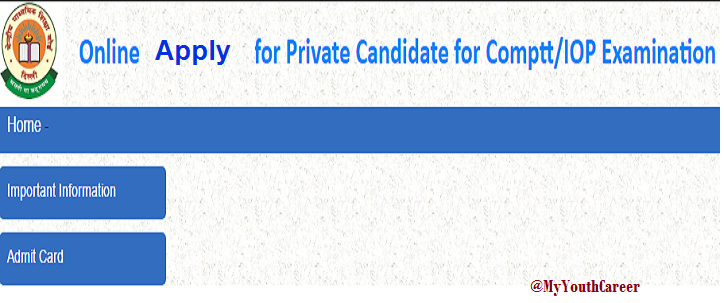 You must divide each topic and subject and study accordingly. You must start with the tougher subjects or topics and clear all the difficulties you are facing with your teacher or tutor. You must not focus on the subjects which are the toughest and time-consuming.
Prepare for compartment CBSE exams:
One must simply forget the issue and concentrate only on understanding the topic. You must work on getting some practical knowledge than a theoretical one. There are some steps you must follow for preparation of compartment exams, prepare a roadmap for compartment exam as such:
Study your whole Notes: You must not feel lazy studying a large number of pages. You must read the whole notes provided in the school and study them thoroughly. Memorizing may create a high level of stress and fear and will not help you score better marks.
Always Be Positive: You must focus only on the upcoming examination and forget about your past results. You should be ready to prepare well for your CBSE compartment exam You must improve your marks and trust that better preparation always helps to get positive results.
Drop If you can:

If you're unlucky to get more than 1 compartment then, it's better to drop a year and prepare well all year long and into a college of your choice. This can actually act as n blessing in disguise for you.
How to Manage Compartment in CBSE exams?
A candidate who has been placed in a compartment must reappear for the examination which would be held in July/August. The students placed in the compartment would be allowed to appear only in those subject in which he/ she has been placed in compartment. For appearing in the CBSE compartment exams you will have to fill the CBSE compartment form. One of the important things is to manage CBSE compartment exams properly. Some tips which would be useful to overcome the anxiety of the examinations are as follows:
Making a regular timetable to study. Studying at a stretch is not recommended.
Solving different questions by working them out.
Practicing the questions involves good time management.
Studying the whole notes provided by the school and clearing all your doubts with your teachers.
Attempt all the questions. For attempting all of them you must work hard and acquire a higher score in your compartment CBSE exams.
Apply for CBSE Compartment exams here: http://cbseonline.ernet.in/comptt/default.aspx
So, Students, we tried our best to motivate your morale, so give your best further. Take the decision and go for it. If you want to go for compartment exams go with full Monty, or if you want to drop this year for CBSE exams go for it and prepare well for coming sessions. In Short, Do manage CBSE compartment exams well, do not panic, and not get low. This could be a blessing in disguise for you.