Preparation tips for all the people out there for cat exams, like to Crack CAT Exam 2015, this is what every one need to know about higher education in Management, finance or HR and wanna procedure with MBA Programs. Every aspirant applicant who want to appear for CAT Exams needs some important Preparation tips and tricks for Cracking CAT Exams 2015. CAT Exams are undoubtedly one of most difficult and time consuming exams of all time. So, lets reduce your stress with  these tips for preparation you need to know some important Preparation Tips and tricks for cracking CAT Exam 2015.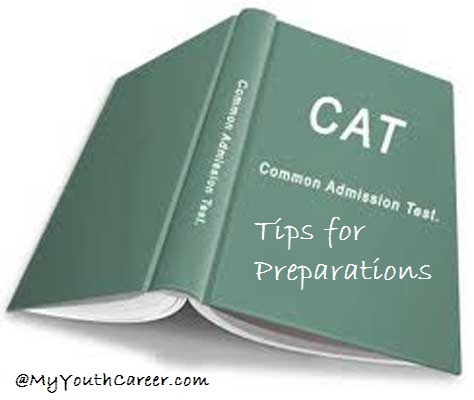 CAT is basically a Entrance exam being conducted all over India for students who want to go for higher Studies, CAT is Common Admission Test which admit students in Top Institutes of India like IIMs etc.
Crack CAT Exams 2015:-
Cracking CAT Exam is not doubt a great thing to achieve but to get a seat in IIMs you need to put on your socks tight and have to press the accelerator with more force. Just remember that tips and tricks can help you prepare well and to schedule your preparation well but you need to strong personalty and a enough confidence on your own capabilities. Try these below Tips and tricks for your easy in exams :-
Preparation Tips & Tricks :-
Time Management :- Know your utilization of Time well as if you have joined any external preparation classes for aptitude exam you need to corp up with it more efficiently and get more & more time for self preparation which will prove to be very handy. Manage your time as when you can provide best concentration time to your studies.
Know yourself well :- Try to know your self one step closer, your strengths & weaknesses and how you can provide a well environment for your self and for your studies. Try to figure out some unique things about your self which you can implement them to  help your studies.
Know your Exam :- CAT exams have lot of thing to know you must know the 'Notification' for CAT exams that what eligibility you have to possess to appear in this exam and know the 'Syllabus' for CAT exams that to what direction need to prepare also learn about the 'Exam Pattern' for these Exams.
Perfect practice :- We all have know this Quote that "Practice Makes you perfect" but actually it should be "Perfect practice Make you perfect" not just Practice. Only studying chapters and syllabus won't help unless your practice them rapidly again and Again.
Grab Knowledge :- Grab as much knowledge as you can and implement that in your preparations of Aptitude, You need to know as much current affairs as you can.
Some Other Important Tips For CAT Exams:-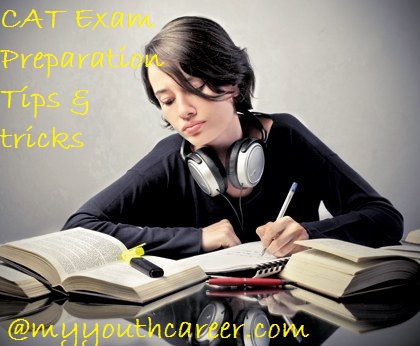 Try to study those Chapters and Topic firstly which have more weightage rather then those who have less impact on exams. Just Study those Chapters again and again for perfection.
If you have difficulty in some chapters you should provide some extra time for those and need to clear your doubts from anywhere you can.
Before exams just Relaxed don't be nervous and have clear mindset and fresh.
Just Before exams never touch any new chapter just carry on with the previous ones and just make them feel on your Tips.
Build your Confidence :- Confidence is the key, As it will take you to the seventh sky or fall you below on ground. Just be Confident on yourself and preparations which you have done. being nervous can never help, it will lead in your depression and to forget all important Topic which you can't afford after so much practice.
These preparation tips tricks for cracking CAT exam 2015. Implement these Tips into your preparation and you will definitely feel the change in your schedule and results. This is will also help you gain more confidence in you. Just feel free to ask any query about CAT Exams by commenting below.