CMAT Exam 2014 Application Form details are here presented to the students who are looking for admissions in MBA Programs and also Management program's Postgraduate diploma. CMAT Exam is Conducted by AICTE all over the country for the Registration of students in MBA or management programs. Every College or Institute affiliate or recognized to AICTE will accept Students CMAT marks and will admit students only according to that.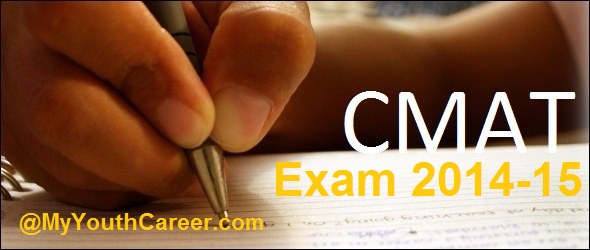 CMAT is Basically Common Management Admission Test which is conducted by AICTE Twice in a single year, one in the month of September and February. So, Candidates can appear in CMAT Exam twice in a year. Candidates can use there better scores for admission purposes in 2015 or in 2016.
CMAT Exam 2014 Application Form :-
CMAT Application forms are available online now students can easily fill up easily till 25 August 2014. Registration process is very simple for CMAT Exam 2014 as it is all done via online, you can easily fill this exam's Application form and make Payment through online or through Cash. Students can check more details below, how they can easily fill the application form for CMAT Exam 2014 conducting in September.
Registration Process of CMAT 2014:-
Registration for CMAT 2014 September exam is done in three simple steps, Those three Steps are as follows:-
Candidates are just supposed to go to the CMAT home site and create a

New user

if you are logging in for first time. Read all the instruction regarding registration clearly and fill your basic details. When all the users details are being filled then you will have to log in Again with your username and Password which is being sent to you both through Email and SMS.
Candidates then need to make payment to the AICTE for the same, Payments as discussed above can be made both ways by Online payment though your credit or Debit card or through Cash,
Online Payment :-

Candidates can make online payment which now days are most simplest way of payment, you can make payment to the official by sitting in your household through your Credit or Debit card details. you will automatically get a auto generated confirmation through SMS or Email after confirmation you will heading to the next step.

Offline Payment :-

Candidates also can make payment through cash, as if you choose cash option you will be able to print document called as

Bank Challan

which will help you make payment to the AICTE. You have to the

State Bank of India (SBI)

Branch and fill up the challan and pay cash to the cash counter there. Your payment will be updates within 48 hours and after confirmation of payment you need to again log in into you account in the site.
The Third and last step for registration belong to the review and fill up the remaining blank options which need to fill and are mandatory as such. After everything done just HIT the submit button, after that your application will be submitted and no further changes can be done on it.
So, Finally your Application forms are being submitted and your Registration is successfully.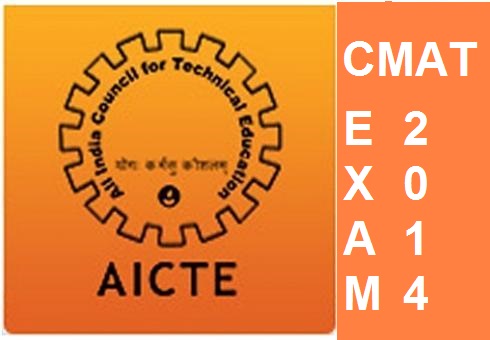 CMAT Exam Important Dates :-
Application forms will be available on :- 3rd July 2014
Last date of Registration Forms :- 25th August 2014
Admit Card or Hall Ticket will be available on :- 12th September 2014
Exam Date :- 25th to 29th September 2014
Result Date :- 30th October 2014