CBSE 12th Class Compartment Exam 2018 details are available for all the students who couldn't pass their board exams in one or more than one time can seek fresh enrollment in Exams. CBSE will be conducting this compartment cum reappear exams in the month of July 2018 for students who couldn't do well in Regular exams & Compartment Exams last year. CBSE 12th class compartment exam 2018 details are available now, Also find details for class 10th compartment. Download all the important circular before filling in exams and also check the fee structure.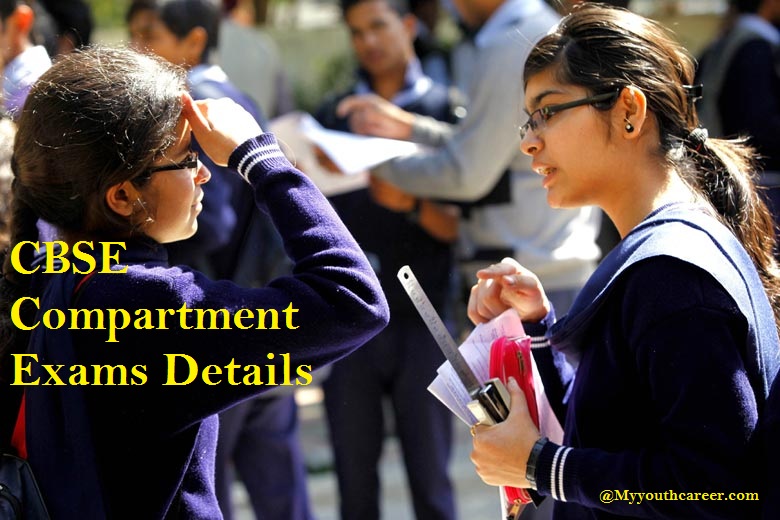 CBSE (Central Board of Secondary Education) will provide all the students maximum of 5 chances to clear the exam otherwise the student will be dumped into the Failed section and has to readmit in previous class again. So, students must have to clear their compartment within these changes.
CBSE 12 Class Compartment Exam 2018:
CBSE Compartment exam for 12th class will be conducted in July 2018. You need to fill the online form for the same. If you're a private student you can do it online or if you dropped a year then go through LOC (list of Candidates) which is supposed to be filled by Schools, you need to fill that form through your school from which are appeared or appearing as a private student. CBSE has started it application procedures through school admin, so students who failed in the last attempt can freshly enroll their names for the same and exams will be held with student appearing in regular exams.
More details here: http://cbse.nic.in/newsite/comp2018.html (For all the compartment insights)
Students can fill in through As private Student or LOC (List of Candidates) for students dropped which is submitted by School admin, only those students whose name will be in the list can be able to appear in the exams conducted by CBSE in July 2018 Session.
Students must not confuse Compartment/Reappear exams with Improvement exams as improvement exams are just for the sake to improve your marks for getting better college, but in compartment exam students who have failed in final exam fills up to pass in that subject only.
CBSE Compartment Exam Application Forms 2018:-
CBSE will announce notification for the compartment/Reappear exams, private students have to apply through Online whereas students who dropped for a year has to go through LOC (List of Candidates) School Admin will fill application forms at its official Site for students who are going to appear in July 2018 session and also they can get Application forms from their School administrations. You can download the detailed CBSE compartment exam circular below with the FEE structure for compartment exams as well.
Private Students, please enroll for CBSE compartment exam 2018 through this Link: https://cbseonline.ernet.in/comptt/
Download the CBSE compartment exam 2018 circular here: FINAL CIRCULAR Compartment Jul 2018 for Regular X XII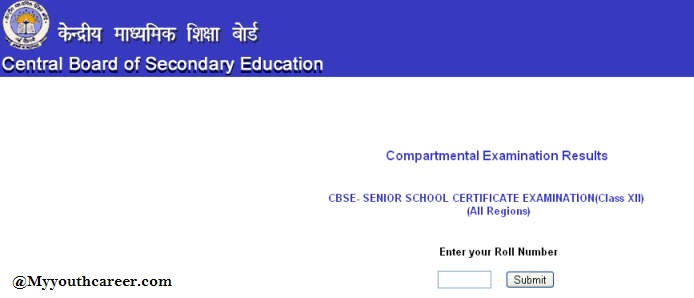 As CBSE is YET to revealed the dates and details for the exams for all those students who couldn't pass must have a quick look at the below. every update will be found on its official sites as soon as they announcing it we will be updating it straight away.
Important Dates:-
Exam Dates:-  
12 Class Compartment Date Sheet
Date (Tentative)
Class & Time
Event & Announcement
July 16th, 2018
10:30 AM
Exam of All Subjects
Aug-2018
Class 12th
Declaration Of Result
Aug-2018
Class 10th
Declaration Of Result
Please Do visit: cbse.nic.in & Download your date sheet from there only You can easily download the entire date sheet of the exams through CBSE official online portal.
Fee Structure for CBSE Compartment Exam:
| | | | |
| --- | --- | --- | --- |
| Mode of Payment | DATES | Class XII Regular | Column1 |
| Applying online | | (In India) | Foreign School Candidate |
| Processing charges to be received through Credit/Debit Cards/ Net banking (International card in case the candidate applying from outside India) | 12 th June 2018 to 21st June 2018 (Without late fee) | 200 Per subject | 1000 Per subject |
| | Late fee slab I (22nd -27th June 2018) | Rs. 1000 | |
| | Late fee slab II (28th -30th June 2018) | Rs. 5000 | |
Same will be following for Class 10th Compartment exam.
Guidelines for CBSE Compartment Exam:
Students of class 12th can fill in only 1 subject and Class 10th students can fill in for one or two subjects as compartment.
A candidate can appear thrice for a compartment exam, which could be in the continuous sessions, For eg., First in July/Aug then in March/April and last in again July/Aug of next year.
A candidate can appear in those exams only in which he/she has got a compartment, no other subjects would be entertained. For other subjects do follow CBSE Improvement exams Details.
Syllabus for the candidates will remain the same, as it was for their regular exams in which they got a compartment.
A candidate who doesn't appear in the exam for any XYZ reason shall be treated as fail and He/She has to go through the compartment exams.
For Subjects with practicals in it, If students have passed the practical exam then he/she just needs to appear in theory and previous practical exam marks can be carried forward, but if he/she has a compartment in both the domains then they've to appear in both the exam separately.
A Candidate of 10th class is provisionally admitted to 11th class for the time being, until he appears for the 1st compartment in July/Aug.
Download CBSE Date sheet for Compartment & Improvement exam:
Click to download CBSE 12 compartment exam & 10 improvement exam date sheet: Click here
Compartment Exams for the 12th class was conducted March 2018 & next will be conducted in July/Aug 2018 (Latest yet to update)
Compartment Exam Admit Card 2018:
Admit cards for regulars students will be provided by Schools only
Private Students need to download the admit card from following the link: Click here
Schools will be able to download the Admit card soon the LOC goes live & Private student will have to download it online through CBSE home site
In case of any query, Students can contact IT unit of their concerned regional offices. (For Eg. , Jammu, Delhi, Panchkula Office etc)
Compartment Exam Results 2018:
As it suggested by CBSE, compartment exam results 2018 is declared now, students who've appeared for the 12th class compartment exam and 10th class improvement exam can check their results on cbse home site. Details mentioned dates below:
12th Compartment exam result:  
10th Improvement exam result: 
Students who couldn't pass in the this year's as well as last years exams shall not feel low as you still got adequate chance to appear in exams further you can ensure much better marks in this CBSE 12 Class Compartment exam 2018. So, all the 12th & 10th class students who couldn't do well in the previous exam can now appear as in these compartment & Improvement exams. All the best.