CBSE 10 & 12 Date sheet 2019 are out in open now, Every year lakhs of students take part in the CBSE examinations. It determines for many students the path their life will take. It goes without saying that it is one of the most important examinations held in India. You can avail of the dates by clicking on the link cbse.nic.in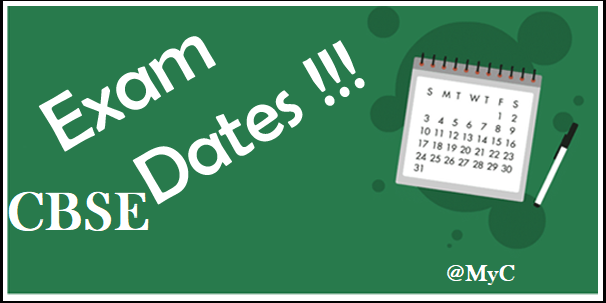 The chairman of Central Board of Secondary Education or CBSE, Ms Anita Karwal has said that the date sheet for CBSE 10th and 12th examinations 2019 will be released within the first fifteen days of January.
The students have an expectation that the schedule of the examinations will be published soon. All students who wish can check the date sheet through the CBSE official website. The date sheet will be available there in about a month's time. All students have been requested to log into the website and check the dates.
CBSE Vocational Subjects Dates 2019:
CBSE has in meantime already published the list of vocational subjects whose examinations are scheduled to be conducted in the two months between February and March 2019. Every year the CBSE has been held from March. This is the first year that some subjects are being tested in February.
There will be 40 different vocational subjects upon which the CBSE board will carry out examinations. For few other subjects such as Typography and Computer Applications (English), Office Communication, Web Application, Graphics which have a large amount of practical tests the exam will also be held in February. Most of these subjects have less theoretical and written aspects.
CBSE Exam Pattern 2019
CBSE Exam pattern for English exam 2019 has been changed. In place of three passages there will be only two passages in part A which is Reading.
The CBSE board has also modified the criteria for passing the Central Board of Secondary Education board exams.
All students would henceforth need a combined total of 33 in both theory and practical combined to be able to pass a subject. This new rule will be applicable from academic year 2019.
CBSE Exam Date Sheet 2019
In the meanwhile nearly every state board has already declared their date sheets for Class 10 and 12 examinations and published exam dates. Students have been eagerly awaiting the publication of the dates. Since exams are close by they wish to know the timetable.
Download the CBSE date sheet here:
Here are the tentative dates of now, please check:
CBSE Date Sheet 2019
Important Dates
Class 10th
The Commencement of the Exams
After 15 Feb 2019 (Vocational)
1st week of Mar 2019 (for Core Subjects)
Last day of the Exams
1st week of Apr 2019
Class 12th
Exams will commence on
After 15 Feb 2019 (Vocational)
1st week of Mar 2019 (for Core Subjects)
Last day of the Exams
1st week of Apr 2019
CBSE is one of the principal boards for school leaving examination in India. In all about 19,000 schools are affiliated to CBSE. CBSE schools are also present abroad.
More than 200 schools in 25 foreign countries are affiliated with them. The Central Board of Secondary Education conducts its board exams I the month of March each year.
The examinations are held for Class 10 and 12 also known as Secondary and Senior Secondary. For promotion from Class 10 to 12 all students have to obtain at least 33 marks out of 100 in five out of six subjects.
Those students who are unable to pass in any two subjects can appear in a supplementary or compartment exam 2019 in July. Those who fail this supplementary examination or fail in three or more subjects have to take the entire exam again next year.