CAT Exam Result 2015 will declared via SMS on 8th January 2016 as per officials. CAT(Common Admission Test) result for 2015 is very crucial for almost every student  who has given this exam and eagerly waiting for there Results and also must be feeling nervous about there Future in MBA course.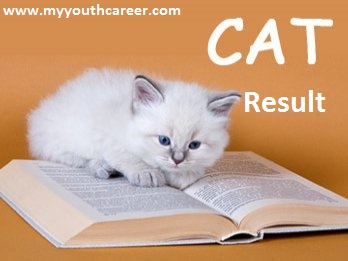 CAT is one the exam which is desired by most of Students who are graduated or under-graduate. In 2015, the number of students appearing in this exam has reached to great extend according to officials total number of students who appeared in CAT exam 2015 is around 1.94 Lakh. 
CAT Exam Result 2015:-
According to CAT exam testing agency, they said that most of candidate or students have completed there Test successfully with there proper documents in the slot of testing .
CAT is the exam which is recognized by most of students even when they are doing there schooling and Under graduating in B.Com, B.Tech or any other. MBA is always first choice of most of students as CAT exams are just a stair to reach for it and got admissions in IIMs or other premier Indian Management colleges.
CAT Exam Result Date 2014:- January 08, 2016
Students can easily checkout there Result here &
Result will be available on CAT examination official website which is :- www.cat2016.iimidr.ac.in.
Also IIMs institutes are also ready to check-In Students into there Hubs as most of student will reach to them as shortly as result announced. So, IIMs are also geared up for students as 115 more seats are added to business B-School which also increased the number of seats in IIMs to 3,335. Which seems still less in amount as per the number of students applying for CAT 2015.
Note:- 
These all Info are regards to the CAT Officials who have reveled little time early that they will announce result on this specific Date.

Students can easily checkout there result here .

For any other Further assistance , everyone is welcome to ask there problem solutions below.