BITSAT Admission procedure 2014 for all those student who want to apply with 12th marks and respectively without any entrance exams marks. Every Students who gets enough marks or aggregate in 12th class can easily apply for BITSAT 2014 admissions in various degrees programs. So, all the eligibility criteria and Admissions application forms for aspirant students will be available on 20th may. Each and every details about admission in BITS Institutes with Admit list or 12th marks will be provided below.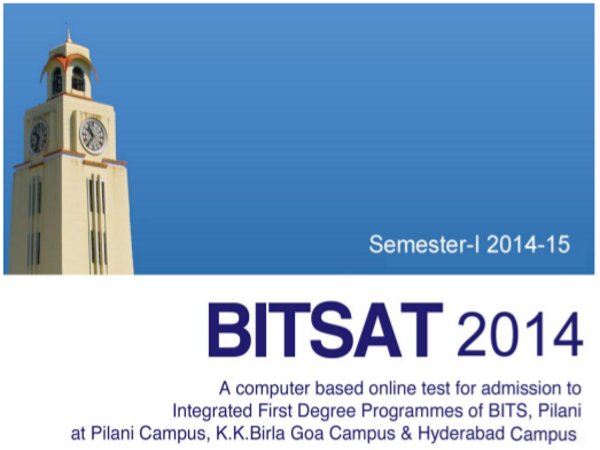 BITSAT Admissions Procedure 2014:-
Students who are willing to go for admissions with 12 marks will have to fill up an application form for the same so that they can able to allot preferences for Different Degree programs. There is a simple structure for applying as students have to consider two things mainly in the application forms while you are going with 12th class marks rather then an Entrance exams. So, those two terms which you should fill up properly and without any mistake :-
12th class Marks/Aggregate percentage in 12th Class
Provide preferences to various Degree programs provided by BITS
BITS is one the most preferred Institutes in India after IITs and NITs and the most prestige private institute with real reputation. BITS as we know is Birla Institutes of Technology & Science situated at Pilani, Rajasthan. Every year thousands of Student passed out from it and get real placement with decent package.
Also, BITS has just going to conducted BITSAT Online Entrance exam 2014 is on from 14th May to 1st June and Admit List will be provided to students on 1st July 2014.
BITS Application form details 2014:-
BITS will provide all the required details to the students who are going to apply with 12th Marks after 20th May 2014 on there Home Site and you have to fill up till 20th June 2014 after that no application will be accepted.
BITS Home site where you can get application form :- www.bitsadmission.com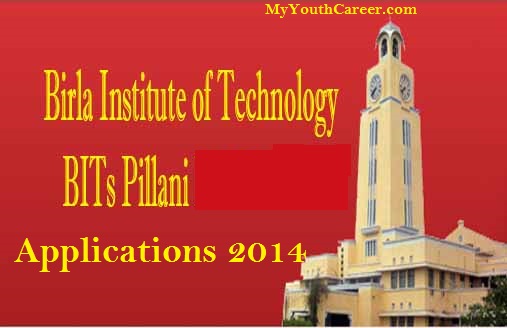 Address of BITS where you have to send your application form is :- 
The Admissions Officer,
BITS
Pilani – 333 031
Rajasthan
Important Dates regarding BITS 2014 Admissions:-
Application for apply with 12 marks will be available from :-

20th May to 30th June 2014
BITS Online test will be conducted from :-

14th May to 1st June 2014 
Admit List to that Students will be announced on :-  

1st June 2014
So, Students who are not willing or not able to go for BITSAT Entrance exam will easily Apply with 12th marks and choose there preferred Courses and Degree programs for Admission 2014 in BITS Institutes.