There are a ton of consultants out there, choosing one could be a task but here we provide you a set of 5 Questions to ask your foreign education consultant once you have convinced yourself with enough reasons to pursue education, the next obvious step is approaching a study abroad consultant. From choosing a course that interests you to apply to the right college to filing for a student visa, a good consultant will make sure that you have access to all the information, and guide you through the formalities.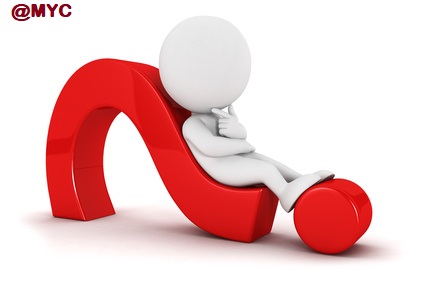 Not only does apply through a consultant helps save time but it also saves you from the stress of researching through hundreds of colleges abroad.
Questions to ask your foreign consultant:
But again, there's a swamp of consultants, who try to lure students into taking admission into colleges and schools which make more profit for them, rather than actually helping students. So, it is important that you go to the right consultant and extract all the information about your course. Here are few of the questions you should definitely ask your overseas education consultant:
Choose the right foreign education consultant:
Do I fulfill the criteria of admission for the course of my choice?
Different course in different universities entails specific requirements that prospective applicants need to fulfill in order to get considered. Many universities abroad don't recognize the degrees/diplomas conferred by Indian institutes. You should make sure that your degree is acceptable in the college you are planning to apply. Additionally, there can be an additional course that you might have to do in order to apply for a course of your choice. Make sure you are absolutely clear on this.
An important factor to consider when it comes to planning abroad education is how much you would need to spend. The overall cost will depend on various factors such as the tuition fees of the course, the cost of living at chosen study destination, personal spending habits, and other additional costs. There are many public universities which offer courses free of cost or charge minimal fees. You need to ask your consultant all these questions so that you have a clear picture on the financial front.

When should I start planning?
Well, the obvious logical answer would be – the sooner, the better! The soon you start planning, more time you will have to do in-depth research on which course suits your needs. Some courses require you to gain more work experience, while to other courses you can immediately apply. You should also be aware of the application deadlines and the time it takes to complete different procedures such as writing essays or SOPs, degree evaluation, and more.
Are there any scholarships available?
Many international students are not fully aware of different types of state or corporate-funded scholarships offered by universities. Some scholarships require you to sit through an examination, and for some scholarships, your application is automatically considered. You should ask your consultant what criterion you need to fulfill to be eligible for a scholarship in your choice of course so that you can prepare for it in advance.
How long can I stay abroad after I complete my course?
Many students are unclear on how long can they stay abroad after the course they enrolled for is over. For example, some students might not know whether they can stay back and work or whether they have to immediately fly back home. Your consultant should be able to give you a clear picture of what and what-not your student visa entails. He or she should also clearly explain to you the legal consequences of not abiding by the rules and regulations.
Choosing to study abroad will undoubtedly be one of the most beneficial and cherished experiences of your life. The process, however, can be confusing and frustrating. Our experienced consultants at iaeGLOBALIndia can help you clear all your doubts and guide you through admission as well as visa process to make sure you land in your dream college.