IIT JEE Mains/Advanced Exam 2014 will be conducted same as per JEE mains and advanced exam 2013 has been conducted by IIT Council with the due help of CBSE(central Board of Secondary Examination). the syllabus as per guidelines will remains same it was for previous years but the exam dates will definitely going to vary as per IIT Council, also many the number of students applying to this exam will increase abruptly.  IIT JEE Mains/Advanced Exam 2014 preparation tips and tricks for student to appear in Mains & Advanced exam also important dates & announcement for JEE Entrance exams for Engineering Admissions in Top level colleges of India will be provided to every Aspirant and student applying to it.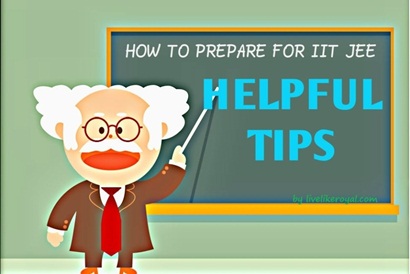 IIT JEE Mains/Advanced Exam 2014:-
IIT JEE  entrance exams whether It is JEE mains or JEE advanced will be conducted simontaneously both as Offline and Online as it was conducted in 2013. This will be a modern version of examination as students can opt for all engineering colleges or universities admission procedure or counselling by this single entrance exam.
Students can easily opt for all available seat i engineering Institutes and colleges i..e.,  IITs & NITs and also for Other India's Top level Institutes which are funded by our Central Government.
JEE mains and advanced exam 2014:-
As per previous year JEE Entrance exams only first 1.5 lack students are be eligible for appearing in IIT Advanced entrance exam in 2014.  Students should have to be in Top 1.5 lack candidates so that they can be able to opt for IITs Institutes all across our country. otherwise thye have to fill engineering seats for NITs and other engineering colleges across India with there respected marks in IIT mains entrance exam in various counselings.
Important dates for you:-
JEE mains exam will be conducted in the same months as it was conducted in 2013 which is :- April 2014
Result of JEE mains exam will be announced in the month of :- May 2014
Counselling will be started straight away within 10days after announcement of Result.
Selected students can opt for JEE Advanced entrance exam 2013 from the same month in which JEE mains result is reveled.
JEE advanced entrance exam will be conducted on :- June 2014
Result of JEE advanced in the month of :- July 2014
So, dear students here are some collection for exclusive IIT JEE 2014 Preparation tips for JEE mains 2014 and JEE Advanced Exam 2014. So prepare well and hit the bulls eye of your future best Colleges or institutes.