CBSE 12 Physics Exam is leaked confirmed by CBSE council itself through a Notice on this Friday 7th March 2014. After the Physics Exam of 12th class leaked specially in Manipur region So, the Breaking News for all students from CBSE is all Centers in Manipur will have to Conduct Re-Exam in Manipur for 12th class Physics paper on "2nd April 2014 between 10:30 to 1:30". As after the Physics Exam leaked Reports Confirmed in Manipur Region, CBSE has Cancelled the Same exam in Manipur and are Going for Re-Exam.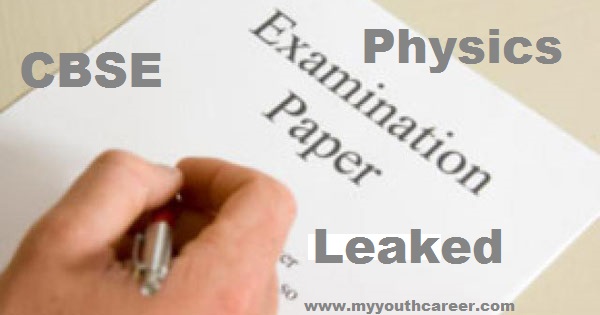 Manipur is the integral Part of India which is situated in North-East Region. So, all the Exam Centers in Manipur has to Re-conduct the Exam of Physics in Month of April 2014.
CBSE 12 Physics Exam Leaked:-
Physics Exam was held Recently on 5th March 2014 Wednesday and after that Exam Rumors are continuously Pumping out that Physics Exam was Leaked. So, CBSE (Central Board of  Secondary Education) has finally undertaken the Issue and Cancelled the Exam in Manipur and announces Re-Exam.
Physics Exam was basically leaked a Day before the Exam day. According to a local News-paper Reports:- All the Three Sets of 12 class Physics was leaked Already before the Exam being Actually Conducted including that Students had Bought the Physics Exam papers for Rs 3000/- also for Rs 5000/- .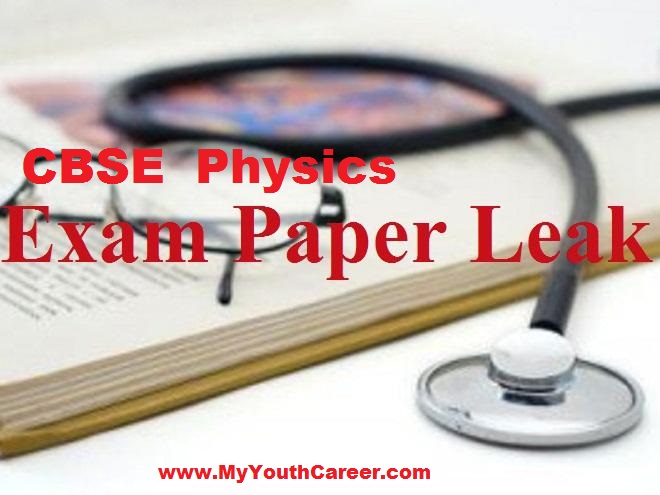 Previously according to the insight News or Rumors was that Even Chennai Region exams was leaked. Chennai Region had Consisted of four States including Maharashtra, Andaman Nicobar islands, Goa and Daman Diu regions of CBSE but CBSE Council has only Announced Re-Exam in Manipur on 2nd of April 2014. and ave given a complete clean chit to Chennai Region of CBSE.
So, Students Breaking News for you is that CBSE 12th class Physics Exam papers was Leaked a Day before in Manipur Region and Exam will be again Re Conducted in all the Centers of Manipur. Students Bad news for your guys but you have to corp up and have to re Prepare for your CBSE Physics Exam again.