AFCAT 2 Application form 2015 details has finally reveled in the Notification  provided by the Indian Air-force. As we know AFCAT Exam are conducted twice in a single year hence also the Exam pattern for AFCAT 2 has also been announced in the notification. AFCAT Exam application or Registration will kick start in the starting week of June, all the important details and Dates will be provided to candidates below about AFCAT 2 Exams 2015 which is going to be conducted on 30th August 2015.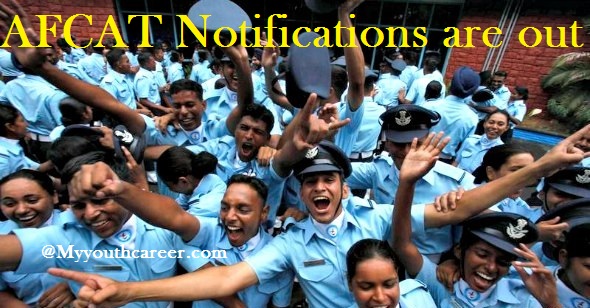 AFCAT exam is basically conducted for students recruitment in Indian Air-Force also AFCAT is known as Air Force Common Admission Test which is going live in the month of August 2015. Registrations for AFCAT exam will be available in the month of June 2015.
AFCAT 2 Application Forms 2015:-
Every student who desire to be a part of Indian Air-Force can register themselves through Online and offline Application forms for the same on the Home site of AFCAT where you can also the Get other important details about the exam. This the best and the well known exam for recruiting students in the IAF wings. Students can Apply for this exam by Online as well as offline manually
Application forms for AFCAT 2 Exam 2015 both online and Offline can be obtained here :- www.careerairforce.nic.in
AFCAT 2 2015 Exam Dates :-
Application forms will be available from :- 8th June 2015
Last Date to register for exam is :- 7th July 2015
AFCAT 2015 Exam date will be conducted on :- 30th August 2015
Result Date of Exam(Estimated):– In the Month of September 2015
Various Branches where Candidates recruited after be selected :-
Flying Branch :-

Age Limit for Applying is 19 to 23 years
For graduate Students :- Age limit is 20 to 23 years
For Post graduate Students :- 20 to 25 years
For Ph.D, CA & M.Ed Students it is :- 20 to 27 years
Technical Branch :-

 Age Limit for Applying is 18 to 28 years
Exam Pattern for AFCAT 2 2015:-
Students or Candidates firstly have to appear in Written exam from where students will be selected om the basis of there Cutoff and Merit. This Merited selected students will be then headed towards the the AFSBI( Air Force selection board Interview) or Personalty Test from where Students will be selected in Bulk by the AFSB Interviewer panel. In AFSB it is long 6 days process where you have show your skills and mental strength of the Candidate in various Techniques and situations.